Spring break is the perfect time to prepare for an upcoming admission test. After all, you won't have class or club commitments, and you'll have at least a week off to yourself.
But at the same time, it's spring break – a time for rejuvenation, not stress or overbearing amounts of work. In this post, we'll help you find balance between test prep and the fun of spring break!
1. Accept social and family commitments, with limits
We get that all of your friends will be home from college over spring break, and that it's been months since you've seen some of them. We also know that it's been a while since you've last seen your family. Feel free to accept lunch or coffee invitations, or follow through with picking up a sibling from high school tuba practice.
But in order to make time for test prep, don't say "yes" to everything that comes your way. Prioritize some meetups over others – perhaps you have time to go shopping with Lucille, but dinner with Leonard conflicts with your evening study session. You can decline the dinner and catch up another time! Clear out some parts of your calendar for test prep and don't allow "spring break fun" to interfere with that time.
2. Split up your days
Another way to find time for test prep during your break is to block off half of each day for studying. Tell yourself that the other half of each day is yours to do whatever you want – like catch up on TV shows, spend time with friends, run errands with a family member, and exercise.
Splitting time 50-50 is easier than scheduling outside commitments around study sessions and moving one thing around to accommodate the other.
3. Wake up earlier during spring break
By waking up an hour or two earlier, you can use the time to study (or make progress toward checking off other items on your to-do list). You'll get "more time" added to your day, with not much impact. This will help reduce your stress that says there's not enough time for both test prep and spring break fun.
4. Find a way to treat yourself
Don't forget that spring break is meant to be a break. Committing the entire break to test prep goes against that principle. You don't have classes or homework assignments due each day, so there's no reason why you can't treat yourself to things you typically don't have time for during the school week – things like social media, home cooking, or fun reading books.
When you feel properly refreshed, you can return to your test prep books with a renewed sense of purpose.

---
About the Author: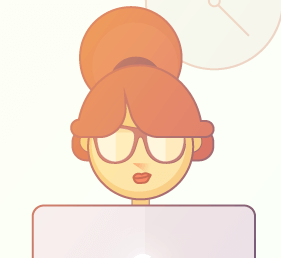 Catherine supports Magoosh's future grad school students by unlocking tricks of the test prep and application trade. Catherine spends her free time checking out local farmer's markets, reading food and lifestyle blogs, and watching Bravo. She is forever in search of the best Mexican and Italian food in any given city.