Magoosh specializes in providing high-quality, online test prep materials and courses for a spectrum of admissions tests. Why online, you ask? Here at Magoosh, we aim to empower students like you to reach your test prep and education goals in a way that works for you. Unlike a traditional course taught in a classroom, each online course we offer allows you to study anywhere, anytime on either a desktop or mobile device. In other words, we put you in the driver's seat throughout the studying process, while still providing plenty of support and guidance along the way. Check out our reasons for why we think online test prep is such a great option!
1. Cost
Many online courses are less expensive than their in-classroom counterparts. Think about it – there's no need to buy or rent classroom space, desks, or whiteboards. Online courses pass those savings onto you. Did you know that Magoosh is an awesome value? Magoosh courses are ¼ of the cost of our competitors' courses. We offer an unbeatable price in test prep!
2. Flexibility
Online courses build in flexibility to your study schedule. Since you can access course content and study materials as long as you're logged into your account, you can study on-the-go, any time. This kind of flexibility is particularly important for students with many work and family commitments to balance.
3. Familiar learning environment
Maybe you study best on your favorite couch. Perhaps your favorite study spot is the library. Or maybe you just need to be at a local cafe with a cup of coffee and a scone before you can think about studying. Because you can study anywhere with an online course, you can find a favorite study environment you're familiar with.
4. Less impact to other commitments
Many people find it easier to take an online course while still holding jobs or being in college full-time. Online courses lend more convenience than traditional in-classroom courses, so you can continue with work or school while still making progress with your studies.
---
About the Author: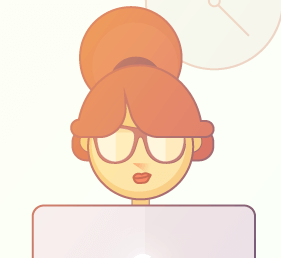 Catherine supports Magoosh's future grad school students by unlocking tricks of the test prep and application trade. Catherine spends her free time checking out local farmer's markets, reading food and lifestyle blogs, and watching Bravo. She is forever in search of the best Mexican and Italian food in any given city.
[crp limit="4″ post_thumb_op="after"]