Hoje vamos praticar alguns trava-línguas – minidiscursos que ajudam a praticar um som repetidamente – da língua inglesa. Vamos nos concentrar no som do "th" em inglês.
Exemplos de "TH" Sonoro e Surdo
O "th" possui dois sons em inglês: o surdo e o sonoro. O primeiro não utiliza as cordas vocais. Este som é comum na maioria das palavras que começam com "th." "Think", "third" e "thank" começam com "th" surdo.

Os falantes de inglês utilizam as cordas vocais para fazer o "th" sonoro, o qual pode ser ouvido em praticamente todas as palavras iniciadas por "th" que contenham elementos estruturais, cujo propósito é primordialmente gramatical. Dentre as palavras com elementos estruturais que começam com "th" sonoro, podemos citar "the", "those", "that", "this", "than" e outras.

Antes de fazermos alguns trava-línguas para pronunciar estas duas variações do "th", é necessário garantir que você perceba a diferença.

Escute-me dizer a palavra "thistle", cujo "th" é surdo:

THISTLE:





Agora escute o áudio com a palavra "this", que tem "th" sonoro:

THIS




Você conseguiu perceber a diferença entre os sons do "th" no início destas palavras tão parecidas? Se não notou, ouça novamente. Dessa vez, falarei o som do "th" mais devagar no início das palavras:

THISTLE, THIS




Agora, provavelmente você notou a diferença. Mas só para garantir, vamos escutar essas duas palavras mais uma vez. Falarei o som o "th" ainda mais devagar:
THISTLE, THIS (bem devagar)




Certamente você percebeu a diferença dessa vez, não é? O próximo passo para dominar estes dois sons do "th" em inglês é falar em voz alta. Aqui é onde o trava-línguas entra!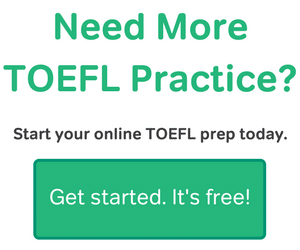 Trava-Línguas com "TH" Sonoro e Surdo

Para começar, leia este trava-línguas em voz alta:
this thin that thatch these themes those thorns the thug they thank
Como você se saiu? Conseguiu falar os dois sons do "th" de forma diferente? Escute minha gravação com as doze palavras do exemplo acima e avalie como se saiu em sua tentativa:

TRAVA-LÍNGUAS: "TH" HOMÓGRAFO




Agora, vamos tentar um trava-línguas de verdade – uma frase completa que contém ambos os sons do "th" em muita quantidade:
They thankfully think this thing is the best thing that they can throw the three times they need to throw a thing.
Leia essa frase em voz alta algumas vezes para praticar o "th" em inglês. E mais uma vez, escute uma das minhas gravações para avaliar seu trabalho:

TRAVA-LÍNGUAS: TH SONORO E SURDO




Estas atividades devem ajudá-lo a construir algumas habilidades reais para dizer e ouvir o som do "th" em inglês. Em meu próximo artigo sobre trava-línguas, vamos dar uma olhada em dois sons que estão relacionados na língua inglesa: o "th" sonoro e o som "L".


Esta publicação está originalmente em inglês no blog Magoosh e foi traduzida por Aline Lacerda de Abreu.