This is my third post about speaking English with confidence, even if you have an accent (and maybe a strong one!). My previous posts focused on examples of confident English speech with Asian and Middle Eastern accents.
Today, we're going to look at some examples of confident, well-spoken speech by non-native English speakers from Sub-Saharan Africa. I'm making a separate post for this region because sub-Saharan African accents are a bit different from the more Middle-Eastern-sounding accents found in North Africa. Moreover, accented English speakers from Sub-Saharan Africa can sound similar in many ways, even when the speakers have different native languages and come from different nations.
African Magooshers can look to the speeches below as examples of effective speaking an African-accented English. Watch these videos and notice how smooth and bold the speakers' delivery of English is, regardless of accent. Don't wait until your accent is "neutral" or "prefect" to begin speaking confidently. Be like these speakers, and start building the important language skill of confidence now!
How I Harnessed the Wind (William Kamkwamba, English speaker from Malawi)
See William's speech with transcript at the direct TED link.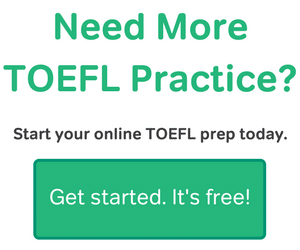 A Girl Who Demanded School (Kakenya Ntaiya, English speaker with a Kenyan accent)
You can view her speech with an interactive transcript on TED.com.
Mother and Daughter Doctor Heroes (Hawa Abdi and Deko Mohamed, Somali speakers of English)
See this mother-daughter duo's fully transcripted speech here.
Demand a Fair Trade Cell Phone (Bandi Mbubi, Congolese-accented English)
Mr. Mbubi's speech with transcript is on TED.com.
Want to Help Africa? Do Business Here. (Ngozi Okanjo-Iweala, English-speaking Nigerian Minister of Finance)
You can get the transcript for Ms. Okanjo-Iweala's speech on TED.