If you are thinking about practicing family law, keep reading. Not much can prepare you for a family law case other than actual experience. But the best family law schools in the country are going to offer more than a class or two on common topics in family law. Instead, they'll feature family law clinics, certificate programs, extensive course offerings on relevant topics, and possibly even some surprises like visits to divorce court.
I've heard it said quite a few times that there are two attorneys you never want to meet with: your bankruptcy attorney and your divorce attorney. I can't really argue with the logic of that statement.
I practiced family law for almost three years. It's a wild area of law to practice. If you want to go to court, a lot, consider family law. If you want to practice in an area of law that will never dry up, consider family law.
Here's the catch, you will never know what kinds of emotions you are going to deal with in a "typical" family law case until you actually do one. So, if you're dead set on getting into family law, you should probably pick a school that has ample opportunity for you to experience it.
Here are some of the best Family Law schools in the US. (Keep in mind that this is not an exhaustive list, and many schools offer family law programs! Do your research and find ones that fit what you're looking for.)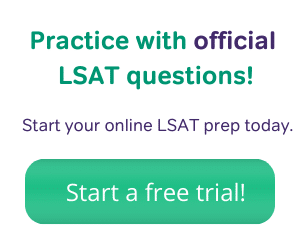 1. Columbia University School of Law
Columbia University School of Law in New York has one of the best family law programs around. Not only do they offer a bunch of classes that deal with various family law subjects, they have three clinics that deal with family law issues. They also host a yearly conference, and have done so for the past 30 years, centering on child and family advocacy, and prisoners and family issues as well.
2. Indiana University Law School
Indiana University Bloomington also has a lot to offer. They have over 15 courses that deal with family law issues. Those classes include gender and the law, children and the law, and many others. In addition, they also offer three clinics, numerous legal journals, several student groups, and various other projects that deal with relevant issues in family law today.
3. DePaul University Law School
If you attend DePaul, you will be able to obtain a family law certificate, which requires students to take a minimum amount of family law related classes and related clinics. You can be sure that you'll receive a targeted education in family law issues if you participate in this program.
4. Hofstra University Law School
Hofstra also gives students the ability to declare a concentration of study in the area of family law. This is very similar to DePaul University's family law certification. The school also offers some high level professional development for students interested in family law.
5. University of Colorado School of Law
Last but not least is the University of Colorado. Like the previous two schools. they also offer a certificate program. They also have a juvenile law clinic, and a family law clinic, both of which do a great job preparing law students for the life of a family law attorney.
Conclusion
The biggest takeaway I can give you from this post is that you NEED to get some practical experience before you decide to become a family law attorney. Each of these schools can offer you that. However, even if you decide to go to a different law school, you still have opportunities for internships and pro bono work.
Trust me, if you try out a clinic, class, or get a part-time job working for a family law firm, and it turns out you absolutely hate it. You'll thank me that you didn't get stuck with a family law job out of law school.
If it turns out that you love it (I happen to fall into this category), then you'll know, and have a head start in your job search after law school.
And if you're looking for top schools in other popular areas of law, check out a few of our other articles:
Most Popular Resources