Many people pay their IELTS fees so that they can enter the USA on a student visa. But what if you're already in America? What do the fees cost then?
IELTS Exam Fees Vary from Test Centre to Test Centre
In the USA (and in most other countries), the exam fees for IELTS are not exactly the same in every test centre. IELTS.org (one of the official IELTS websites), states that "The cost to take IELTS in the USA ranges between $245–255 USD."
Finding the IELTS Exam Fee at Your Test Centre
So how can you find the price of the IELTS exam fee at your test centre? The network of official IELTS websites can help you there as well. Just go to IELTSregistration.org, the official website for IELTS registry in the United States. Specifically, go to the page on that website where you can check for test place availability.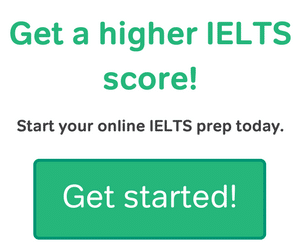 From there, select your module: the Academic or General Training Version of the IELTS. Then select a country. (The United States shares IELTSregistration.org with three other countries: Canada, the Dominican Republic, and Oman.) Next, select the city where you'll take the IELTS. After that, select the date range that you might take the test. You can skip the "available test formats" dropdown menu. All IELTS examinations in America are paper-based.
Finally, hit the "Search" button. (For the steps up to this point, see the Screenshot 1, immediately below.)
Once you've hit the "Search" button, all of your test centre options for your city and date will come up. In smaller cities, there may be only one test centre option for your location and day. When your option or options come up, click the "Register" link on the far right of the screen. (See Screenshot 2 below.)
Once you've clicked "Register," you'll get to the candidate registration page for the test site option you selected. This page includes fee information, as highlighted below in Screenshot 3:
"Shopping Around" for the Best IELTS Exam Fee Price in the USA
Since IELTS exam prices vary, you may be in a position to look for the best price in your area. As you do this, remember that only location affects price. Price isn't different by test module or date.
If your city has multiple test sites, you can look separately at the "Register" link for each site. However, IELTS exam fees are usually the same within one city.
Searching neighboring cities is more likely to get you some differences in price. So do some side-by-side searches for nearby cities that have the exam. You just might be able to save some USD on your fees, with smart shopping and a bit of luck.