Espero que você já saiba o que esperar do exame de IELTS Speaking. Lembre-se que são três seções e leva aproximadamente de 11 a 14 minutos para completá-lo. Bem, hoje eu quero focar na Parte 2 do exame, onde você tem que se preparar e fazer pequenos discursos de 1-2 minutos sobre assuntos específicos.

Como você deve lembrar, nesta seção do exame de IELTS Speaking, o examinador irá lhe pedir para falar sobre um assunto específico. O cartão da tarefa contém muitos pontos que você deve cobrir na sua conversa. Os assuntos podem incluir coisas como descrever algo, como seu animal/museu/fotografia favorita, etc; ou falar sobre temas específicos como propagandas ou uma importante invenção do século 20. Geralmente, o tema é sobre uma experiência pessoal.

Para muitos candidatos a ideia de falar durante 2 minutos é uma tarefa muito desafiadora! Para ajudá-lo a começar, eu compilei algumas sugestões úteis de frases que você pode usar para iniciar cada seção do seu discurso. Esse é um jeito de conectar seus pensamentos de uma forma que fará você se sentir um nativo da língua inglesa.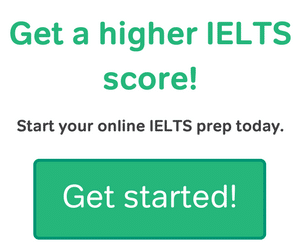 Sugestões de Frases de Introdução
Abaixo há uma seleção de frases que você pode usar para começar a sua fala. Use-as para guiar sua introdução:
Today, I'd like to talk to you about… (Hoje, eu gostaria de falar com você sobre…).
In this talk, I'm going to describe to you how… (Nessa conversa, eu irei lhe descrever como…).
I want to tell you about… (Eu quero lhe contar sobre…).
Today, I would like to discuss… (Hoje, eu gostaria de discutir…)
Good morning/Good afternoon. Today, I want to give you a short talk on… (Bom dia/Boa tarde. Hoje eu gostaria de falar brevemente sobre…)
Frases Para Começar a Parte Principal da sua Fala
Uma vez que tiver introduzido o seu tópico, você deve prosseguir para a parte principal da sua fala. Aqui estão algumas sugestões de frases para fazer a transição da sua introdução para a ideia principal:
First of all… (Primeiro de tudo…).
And why do I like it so much? Well, it… (E por que eu gosto tanto disso? Bem, isto…).
To begin with… (Para começar…).
One of the most interesting things about… (Uma das coisas mais interessantes sobre…).
This is the most important day/thing in my life because… (Este é o dia/coisa mais importante da minha vida porque…)
Frases Para Ajudar o Desenvolvimento da Ideia
Agora que está discutindo a sua ideia, você deve dar alguns detalhes do histórico além de motivos e exemplos para desenvolver o seu tema. Existem muitas frases úteis que você pode usar para conectar suas ideias. Aqui estão apenas algumas:
Another reason why I like …(Um outro motivo para eu gostar…).
Moreover it… (Além disso…).
One of the main advantages… (Uma das principais vantagens…)
For instance… (Por exemplo…).
One of the consequences… (Uma das consequências…).
This appeals to me, because… (Isto me chama a atenção porque…)
I get a lot of pleasure out of… (Eu tenho muito prazer em…).
I am very fond of… (Gosto muito de…).
Another unusual fact about… (Outro fator incomum sobre…).
I like ……more than anything else because… (Eu gosto de… mais do que qualquer outra coisa porque…).
Frases de Conclusão
After discussing your topic, you will want to conclude your speech and give the examiner a quick one line summary of what you just told him/her. To start this part of the speech, you will want to begin with something like:

Depois de discutir sobre o tópico, você deve concluir seu discurso e fornecer um rápido resumo em uma linha, ao examinador, do que você acabou de falar à ele/ela. Para começar essa parte, você deve começar com algo assim:
In conclusion,… (Em conclusão,…)
To wrap up,… (Para resumir,…).
To conclude,…(Para concluir,…) .
To sum up,… (Resumindo,…).
Agora que você tem algumas sugestões ótimas de frases para começar cada elemento da sua fala (por exemplo, a introdução, a ideia principal e a conclusão), por que não checar esta postagem sobre como estruturar o resto das respostas da IELTS Speaking.


Esta postagem apareceu originalmente em inglês no Magoosh blog e foi traduzida por Jonas Lomonaco.