As you've probably heard before, breakfast is the most important meal of the day. This statement rings especially true on SAT test day. You want a meal that will keep you energized and alert throughout the entire test. Make sure your brain is in its best possible state so you can get a great score.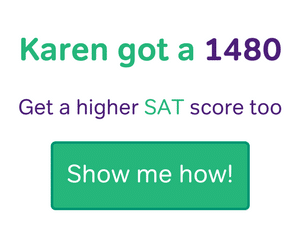 Don't skip breakfast
Whatever you do, don't skip breakfast on test day. Even if you never eat breakfast, today should be the one day that you do. You will be taking the SAT for nearly four hours, so you'll need a good meal to keep you going. If you're running late, even a protein bar is better than nothing.
Eat protein
Eating foods with plenty of protein will give your brain a boost. This could include eggs, dairy products, and nuts. Dried fruit, walnuts, and blueberries are especially good for your brain. Plus, they make great oatmeal toppings. Yogurt with granola and fruit is another great option because it includes several healthy items in one meal. If you want something very light, you could have a smoothie made with milk, fruit, and protein powder.
Go for whole grains
Pick whole grain rather than unhealthy white bread. Today is the day to stay away from those sugary muffins and cakes. Instead, have eggs on whole wheat toast. This breakfast will boost your brain by giving you plenty of protein, rather than filling you up with empty carbs.
Avoid sugar
Speaking of sugary muffins, avoid having sugar in your breakfast in general. Although it may give you a small jolt of energy, it won't keep you going long term. Stay away from unhealthy cereals and pastries. Drink water instead of soda or fruit juice.
Don't overeat
If your meal is too heavy and you overload on carbs, you'll likely get tired during the test. So try not to be too full, but make sure you're satisfied so you 're not distracted by your hunger while taking the exam. Find a happy medium.
Eat food you like
Eat the foods you actually enjoy. You'll want to have yummy food before the test to help you de-stress and put you in a good mood. Even if you normally eat junk food, I'm sure you can find some sort of healthy alternative you love just as much. Take care of yourself. The least you can do is prepare a nice meal.