While the old SAT had what felt like a million different little sections, the new SAT is divided into fewer, bigger, chunks. The new SAT order is easy to memorize, and knowing exactly when to expect each subject will go a long way in confidence. You'll be getting real cozy with the SAT for an entire Saturday morning, so you should probably know what you're getting yourself into, right?

You'll start with Verbal before moving on to the Math sections, with the optional Essay at the very end. Within the Verbal test, you'll take Reading first, then Writing & Language. On the Math test, you'll do two sections, one with and one without a calculator. The Reading section is the single longest part of the test you have to sit through. Though the total testing time for Math is longer, Math is broken up into two sections (more on that later), so you'll be able to rest and recharge for a few minutes.

Because these main sections of the SAT are always in the same order, you can walk into the test with total confidence!

Section 1: Reading
52 questions
65 minutes
5 reading passages
The Reading section is a bit of a marathon, with 5 back-to-back passages. But, when you break it down, you get 13 minutes per passage + question set, with about 10 questions per passage.
You can expect a passage with a literary theme, as well as a great global conversation or founding documents passage. And yes, even though this is the verbal section, you'll still deal with some science. One of the science passages will actually include two different excerpts that are paired together with one set of questions. The other science passage will include some sort of chart or graph.

Section 2: Writing & Language
44 questions
35 minutes
4 passages
The Writing & Language test breaks down to 11 questions in 8.75 minutes per passage. Of course, that might sound a little tricky if you're timing yourself, but some passages might take you more or less time. And that's okay!
On the Writing & Language section of the exam, one or two of the passages will include a chart or table of some kind. You can expect to see passages about topics in humanities (think: art, culture), social studies (think: geography, history), and science (think: essay explanations of biology, chemistry).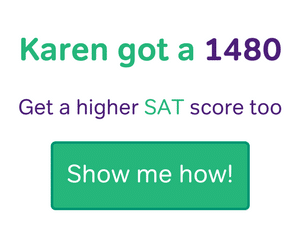 Section 3: Math, No Calculator
20 questions
25 minutes
15 multiple choice
5 grid-in
This section is the new kid on the SAT block. The old SAT included some questions that didn't require a calculator, but the new SAT is taking the mental math commitment to a whole new level. This section can seem more challenging, since you won't have a trusty calculator by your side, but all of these problems can be done without the aid of a calculator.

Section 4: Math, Calculator
38 questions
55 minutes
30 multiple choice
8 grid-in
Remember that your calculator is a tool to help you solve some problems. But, you don't actually need a calculator to solve every single question on this section. Most, but not all, you will need your calculator in order to solve. On both math sections, you can expect to see questions on geometry, statistics and data analysis, some trigonometry, and a lot of algebra. You'll deal with charts and graphs, too.

Optional Essay
The essay will always have the same basic prompt:
"Write an essay analyzing how the author of a given passage has made his or her argument."
However, the passage will change. You can expect to see passages that are deep enough to stand up to analysis, and since the focus is on analysis, you want to dig deep. The old SAT only provided 25 minutes. The new SAT provides double the time, and you should definitely take advantage of that extra time!

So that's it! With only 4-5 passages, the new SAT structure is easy-peasy. Now that you're armed with that knowledge, you can know exactly what's coming as you move through test day. Good luck!