You've made a plan for test prep, picked an ACT test date–now, there's nothing to do but complete your ACT registration! Finalizing your test date can be a little intimidating, but we've gathered everything you need in this post to get your preferred time and date locked down. Ready? Let's go!
Table of Contents
ACT Registration Basics
You can find tons of useful ACT information on other websites–but when it comes to ACT registration itself (not to mention paying the fees), you'll need to go to the official ACT website. This is true whether you're in the United States (including Puerto Rico and Guam) or in a different country.
The ACT website has a lot of useful information and services, but one of the best things it offers is a text/email reminder service. If you're not ready to pick your test date yet, you can enter your email or phone number to get a reminder before the official registration deadline.
With that in mind, it's also good to know that more popular test dates book up fast, particularly summer testing sessions (the June and July test dates).
So let's say you're ready to commit to your date. What will you need?



What You Need to Register
Before you get tangled up with your online ACT account, get your materials in place. You'll need:
A computer with internet connection
A credit card (or other form of payment–find out more here!)
High school course details (it can be useful to have your transcript nearby)
A digital headshot photo
That photograph causes students a lot of stress, but it doesn't have to: a simple headshot will do. If you don't have your own smartphone, have a friend take a picture of you and email it to you. Same rules as the DMV apply: no hats or sunglasses, please. You can find more photo guidelines here.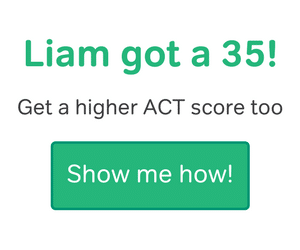 What You Should Know Before You Register
All of the above materials will help you with your ACT registration. But you'll also need to make a few decisions before you register. Here's what you'll need:
Your ACT test date. Before you get your heart set on a certain date, look at the registration deadline, the late registration deadline, whether it's offered in your location (some dates aren't available in New York or internationally). Ideally, you'll also have a backup date in mind, in case your first choice is booked up
(OPTIONAL) The preferred test center where you want to take your test and its code
I get that most of you won't know where the ACT's offered. Not a problem! You'll be able to see your options for test centers during the ACT registration process. However, if you want to know your choices in advance, you can do that, too. Just open up the ACT test center locator.
If you type in your state and city, ACT will provide you options for the current year. Once you've made your choice, write down your date and 'center code,' a six digit number.



Creating Your Account
Once you have all of this information, your next step is setting up your ACT Web Account, if it's your first time taking the ACT. You can do this by clicking on "Register/Sign In" on the upper right side of the page (or by clicking here).
This will take you to the MyACT page, where you'll be prompted to give your first name and last name, address, phone number, and to create a password. Make sure that the name you give is the exact same one that appears on your photo ID! This will be important on test day.
You'll then need to verify your account by either email or text.
Make sure to write down your login and password somewhere safe. You'll need this information later if you decide to retake the ACT, and to see your scores online on the ACT score release date.
Then, use this information to sign in! You'll have to select your high school and graduation date to continue.



Navigating Your ACT Dashboard
Next, you'll be taken to a dashboard with a ton of information: digital learning resources, free online tests, COVID-19 updates, and much more. Don't get distracted just now–you can come back here later! Click on "Register for the ACT" beneath the big "Welcome" in the center of the screen.
This will open a new window that tells you about the materials you need to register for ACT exam. Hopefully, you have those already to go and can just click "Begin Registering"!



The Registration Process
You'll then pick where you're taking the test–in the U.S. or outside of it–and whether you need testing accommodations for a disability on the day of the test. If you do, now's the time to share this: it'll help ensure that you get what you need on test day. The site will show you different options, and you pick the situation that applies to you.
Then, you'll pick whether you're taking ACT's writing test (the optional essay—not the English multiple-choice section on the exam, which is always required!).
The ACT will then show you options for different test centers. You'll see that you're only able to register for tests within the current testing year (September – July). You can find all announced upcoming test dates here, though you won't be able to register for all of them just yet! The default is sorted by date (with regular deadline or extended deadline listed, whichever applies), but you can also sort by site.
Any available test option you can still choose will be clickable. Booked-up dates won't be. However, if it's really important that you take the test ASAP, you can always try standby testing. Note, though, that a spot isn't guaranteed and it's still good to register for a new test date, as well, to have a backup!
Once you have your test date set, click on "Add to Cart."



Paying for Your ACT Registration
You can find ACT fees here; they are continually updated. Generally, you can anticipate the following fees, depending on your situation:
General registration fee
Writing test fee
Test date change fee (important in case of illness)
Late registration fee
Standby testing fee
Now, the ACT site will take you to the shopping cart. If you have fee waivers or other vouchers, this is the place to enter them! Put your ACT fee waiver code in the box.
Keep in mind that to hold your spot, the ACT site requires you complete your registration in 60 minutes or less. Aren't you glad you have your materials handy?
Click "Proceed to Checkout." Here, you can add prep materials and other resources&mdasbut you don't have to! You'll also choose whether you want Test Information Release services. Finally, you'll submit your photo and answer through a series of questions about your high school courses and college goals.
Then, and only then, will you pay for the test! The ACT accepts many card types: American Express, Discover, MasterCard or Visa cards.
Once you pay, the process is complete! You'll get your ticket by email (you'll need it for the day of the test).
So, What Happens Next?
Besides actually taking the ACT? Well, the most important thing is now you have your own personal account with ACT. With it you can do the following:
Register to retake the ACT (again, if necessary)
Learn about test prep recommendations
Get your scores
Download your admission ticket again, if you lost it
Plan for college
Learn about financial aid
And so much more!
Seriously, ACT provides some good resources (they make the test, after all), so spend a little time exploring your account after you register.



Final Thoughts
Registering for the ACT is a multi-step process that can take a bit of patience. However, prepping in advance can make sure it goes smoothly. If you have everything you need ready when you sit down to register, registering for the ACT should take less than an hour.
Happy registering, and good luck on the ACT!
Popular Resources