Finding a good tutor is not easy. Sometimes they are attached to a class or company. Sometimes they are rōnin, making them hard to find. Sometimes you can't tell how competent they are. Sometimes you need to take out a loan to pay them.
So how do you go about finding a good tutor that will help you improve your score?
Let's find out. In this article, you'll learn how to evaluate a tutor, where to look for a tutor, and what your responsibilities will be once you find a one.
What to Consider When Choosing a Tutor
You need to know what to look for in a tutor. Interview your potential tutors. Find at least a few that you can sit down and talk to before signing up for tutoring sessions—a phone call works too.
Years of Experience
Having experience in test prep helps. It's not the silver bullet that guarantees a good tutor, but it's definitely something to look for. A tutor who has been working for awhile will have a better idea of how to prepare different students and an established curriculum and method for teaching a class. A newer tutor will still be figuring these things out.
Takes the Test Semi-Regularly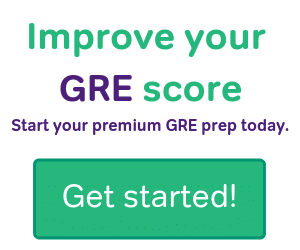 You don't want to end up with someone out of touch. Ideally, you'd like to find a tutor that takes the test once a year to stay attuned to the idiosyncrasies of the test. But this might not always be possible. Taking the test is also invaluable for empathizing with students and understanding what they will go through. Finally, a tutor who gains knowledge from experience will be better than a tutor who merely memorizes the recommendations of a test prep book.
Talk with Previous Students
Nothing can beat talking to previous students. They'll be able to tell you all the things that won't be on a resume. And they can confirm teaching style, materials, and score increases. Ask the tutor for students to email or talk to. And if you use a service online to find a tutor, it will be easy to see student reviews of the tutor.
Ask About Method and Approach
What does this tutor do differently from other tutors? Why do their methods work? And will these methods fit with your learning style? All important questions to ask when sitting down and interviewing a tutor. Try to find out what the tutoring sessions will be like and ask how many sessions the tutor thinks you will need to be ready for the test.
What Am I Paying For?
Does the price include materials? A custom study plan? Find out what you are paying for when you are choosing a tutor. If you are just paying for their time, then you might want to look elsewhere. Great tutors should be able to provide you with something more than just a few hour-long sessions. Some tutors might even provide support for grad school applications.
Qualitative Results
I'd be surprised if you could find a private tutor who could guarantee certain results. Regardless, a good GRE tutor should be able to provide some sort of qualitative results in the form of student reviews and/or student score increases. This can fit nicely into "Talking with Previous Students."
Where to Find Private Tutors
Truly a difficult task—finding tutors to interview and compare is not easy. Obviously we would all like to have a few recommendations from trusted friends, but this is not always the case. So we have to rely on other resources.
Online Market Place
The Internet is a beautiful thing. We now have great opportunities to connect with stellar tutors. Before we were limited to in-person meetings with people in our area, but now we can find tutors around the world and have tutoring sessions over Skype or Google Hangouts. Many of the criteria that I talk about for evaluating a tutor will be easy to find on these websites as well. Here are some of the better networks for finding tutors.
For International students who can't find tutors in the area, contact tutors and ask them if they are willing to tutor over Skype. This would be a great way to access top tutors from afar.
A small note about Craigslist—you may be able to find tutors here, but be extremely careful about making any commitment or sending any money before meeting or talking to the tutor.
Colleges in the Area
Head over to the univesity in your area to find a qualified tutor. Colleges usually have a Career Office with people who would have an idea about tutoring networks on and off campus. Also, you try contacting school counselors or advisors for the graduate programs and ask them for recommendations.
Find a Tutor Who Teaches a Class?
As you know, there are a lot of companies out there that provide test prep classes. You could try to find a teacher at one of these companies to provide one-on-one support, but I hesitate to recommend this option.
For one, most of these companies usually bar their teachers from providing one-on-one private tutoring. They want you to pay for a class so the teachers might be unwilling to work with you. Two, many of the teachers do not have a lot of teaching experience. More often than not, these companies hire people with high test scores, but this does not translate into being a good teacher. Most have gone through a two week training program to learn the companies "patented test prep strategies." So I would leave this option as a last resort. With all the networks online, you shouldn't have to turn to this option.
A Tutor Won't Solve All Your Problems
A private tutor can sometimes provide that needed structure and boost to push you to improve. When it's hard to diagnosis weaknesses, understand a troublesome concept, or organize your study schedule, a good tutor is invaluable. But don't expect the tutor to be a panacea for all your troubles.
When it comes down to it, you can't game the test. No tutor or teacher has a "secret method" that will guarantee that you reach the 90th percentile. Ultimately, you have to put in the time outside of the tutoring sessions, experimenting with strategies and reinforcing concepts. Use the tutor sessions for focused work on specific things you need work on. Any good tutor will confirm these points and expect you to work hard outside of the private meetings.
Takeaway
Finding a good tutor is much easier now than ever before. But make sure that a tutor is the right option for you. Some students will do just fine with an online product, like Magoosh, or a collection of books and software. Make sure that a tutor is really what you need to jump start your studies. Look at the other options first before looking for a private tutor. If you've already done so, you should now have a good idea of how to proceed and find the perfect private tutor.