Hello Future MBAs of the World! Let's be real: there's a lot of information available for students studying to take the GMAT. It's scattered far and wide across the web, and no – it's not all created equal.
With that in mind, we put together a library of our favorite (free) GMAT and MBA Admissions resources from Magoosh and other trusted sources.
We hope you'll think of this as your handy resources and reminders crib sheet:
Basically, we've got you covered no matter where you are in your study process, how much experience you have with the GMAT, or how exhausted you are from studying and working and maintaining a social life all at the same time (which, by the way, is great practice for business school.)
Let's get started!


GMAT eBooks
The best place to begin your studies is with Magoosh's Complete Guide to the GMAT.
This eBook reviews the structure of the GMAT and then covers each section individually, providing strategies and insight along the way. Whether you are just hearing about the GMAT for the first time, or have already taken the test once, this is a great one-stop resource for all your basic GMAT needs.
Once you're familiar with the GMAT, check out our other two eBooks for more help on Integrated Reasoning and Idioms: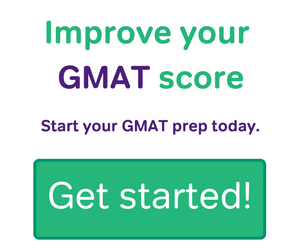 Video Explanations
Have you been watching GMAT Tuesdays with Kevin? If your answer is no, I can honestly say that you're missing out. Each week, our resident Magoosh GMAT Expert, Kevin Rocci, films video lessons that will make you legitimately excited about studying again. No joke.
Also check out the Magoosh GMAT YouTube channel and our handy, section-by-section GMAT Video Lessons!

Flashcards
We know that you're busy and need to study on the go. Magoosh's FREE GMAT Math and Idioms flashcards are available for iOS, Android, and on the web … so you can study anywhere, with or without Internet!
Study Schedules
Creating a study plan (and sticking to it) is the best way to ensure that you prepare yourself for the rigor of the GMAT. If you show up to the test knowing that you prepared to the best of your ability, then no matter what happens you can't have any regrets.
And don't worry about mapping out a study schedule based on the amount of time between now and your test. Our GMAT Study Schedules do that for you. Pick from 1 Month, 3 Month, or 6 Month options, and then commit to sticking with the plan.
While you're at it, consider signing up for a Free 7-Day Trial with Magoosh. The trial includes practice questions, quizzes, video lessons, explanation videos, and online support from experienced GMAT tutors.

MBA Admissions
The GMAT is just one piece of the puzzle when applying for business school, but your performance can affect your entire application. For more information on how the GMAT factors into MBA applications, check out these popular posts from our partners.
Stacy Blackman
Accepted
Additional Free Recommended Resources
But wait, there's more!
Infographic
Are you convinced that the GMAT is out to get you? Maybe you should consider taking the GRE instead. This GRE vs. GMAT Infographic provides a side-by-side comparison of the two tests, so you can pick the exam that works best for you.
Forums
Check out the forums on GMAT Club and Beat the GMAT and interact with other students who are studying to take the GMAT.
Social Media
Follow Magoosh and our experienced tutors on Google+, Twitter, and Facebook for daily updates on all things GMAT.
Google+
Twitter
Facebook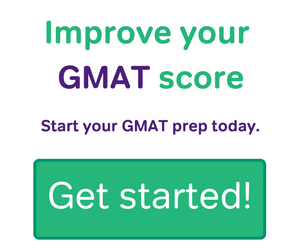 We hope that this Resource Roundup has been helpful. Let us know what you think in the comments! And, as always, Happy Studying!
[crp limit="4″ post_thumb_op="after"]