Confidence is a very important second language skill. Feelings of confidence can come easily when you speak in your native language, of course. But in your second language, you'll always be a little bit out of your comfort zone. English speech that lacks confidence is harder to understand, and harder to listen to.
In this series of posts, I've explored examples of confident yet foreign-accented speech on TED.com, home to the famous TED Talks—a series of English language speeches given by people from around the world. Previous posts have looked at speakers with Asian accents, Middle Eastern accents, and accented speakers from Sub-Saharan Africa.
In this fourth post in the series, let's take a look at some wonderful speeches given in English by non-native speakers from Latin America and Europe. If you're from one of these two regions, you probably know why I'm looking at both of these parts of the world in one post. European languages are spoken very widely in Latin America, although the accents can be a bit different.
European and Latin American Magooshers can look to the posts below for inspiration—you really can speak confidently with your foreign accent. These TED Talks prove that non-native English speakers can speak just as smoothly and effectively as native English speakers. In fact, the speakers below are probably more well-spoken than the average native English speaker. And the things they have to say are fascinating. Enjoy!
Our Unhealthy Obsession with Choice (Renata Salecl—Slovenian accented English)
The direct TED link to Renata's speech includes a transcript.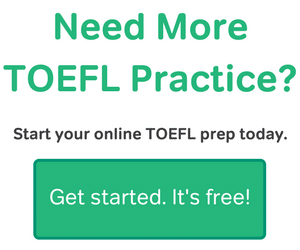 The Best Stats You've Ever Seen (Hans Rosling, Swedish speaker of English)
See Mr. Rosling's fully transcripted presentation here.
Architecture at Home in Its Community (Xavier Vilalta, native Spanish speaker from Spain)
Go here for a transcript of Xavier's speech.
Why Busses Represent Democracy in Action (Enrique Peñalosa, native Spanish speaker from Colombia)
Peñalosa's speech includes an interactive transcript, when viewed directly on the TED website.
The Silent Drama of Photogaraphy (Sebastião Salgado, speaking English in a Brazilian accent)
See Dr. Salgado's speech with a complete transcript here.