Getting a master's or a post graduate degree in the US has gained a lot of popularity lately. With people going in large numbers to pursue one, knowing what it is, when and why you should pursue it, is very critical.
What is an "MS"?
There's a huge transition between a bachelor's and a master's degree, also known as an MS. It is an intensive study and focusses mainly on having advanced knowledge of the field chosen, including research, highly focussed individual learning and gaining a range of professional and transferable skills through the course. Many universities may even allow you to pursue a master's degree without having a bachelor's or undergraduate degree in the same field–say for example someone who has an undergraduate degree in engineering wanted to pursue an MBA–but some form of accepted undergraduate degree is required. A master's degree typically runs for 1 to 3 years, part-time or full-time, depending upon the country and type of course being pursued.
Why should you pursue a master's degree?
There are many reasons to pursue a master's degree. Master's can be pursued by people with the following interests:
1. People who want to be academicians.
2. People who want to get into research.
3. People who want to pursue PhD.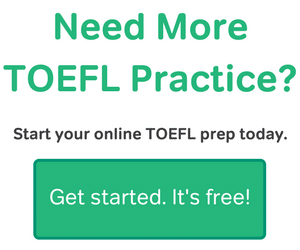 4. People who just want to get an extra degree.
5. People who are passionate about a particular subject or field and want to specialize in it.
6. People who want better job opportunities.
I would love to share my story on what gave me the idea to pursue a master's degree.
The first time I saw Pranav Mistry give a TED talk on SixthSense Technology, I was in utter awe. I remember watching that video over 25 times. I felt like a child seeing a Disney movie for the first time! The subject was so intimidating and interesting that I felt like I had to know more about it.
I always doubted whether I was "cut-out" for this challenging subject. I am no prodigy, and the idea of doing a Master's in a field which was just coming up and I knew nothing about, was petrifying. This led to such an increased interest in Artificial Intelligence, that day and night I read paper after paper on AI and SixthSense Technology. Finally I managed to write a paper based on an idea surrounding this technology. It won a couple of prizes which included a State Level award by Computer Society of India. That is when I thought,"Well yes, maybe I can do much more than what I think! " This lit my path to dream about pursuing a master's degree in the first place.
The surprising thing about choosing to study further is, it will be much easier to continue one's studies if there is an avid interest for the chosen subject. This is because the courses are so consuming that it will become impossible to "just manage." To put it in a more descriptive way, master's-level study is the time where the knifes of knowledge that we have accumulated throughout our lives are sharpened and tested! So find a passion, or something that literally pulls you to get off your bed and learn that subject through and through.
When is the right time to pursue a master's degree?
Having asked many of my seniors and people who let me pick their brains, the majority said that it is always better to gain some form of experience, either industry or research based, because that eases the path to getting and completing the master's degree. But then again, we all have our own opinions and passions. 🙂
Food For Thought Season 1 Episode 3:
"THE HARDEST THING IN LIFE IS LETTING GO. ONCE YOU MASTER THE ART OF LETTING GO, LIFE WILL BE LIKE A WATERFALL.
ALWAYS ON THE MOVE, CAREFREE, WILD, ADVENTUROUS, & FINDING ITS OWN WAY !" 
-PS
Most Popular Resources