Unless you're enrolled in English courses or living in an English speaking country, you're probably practicing most of your English at home. Let's look at some of the best ways to practice English at home.
Games
As I've mentioned before, there are many good games for learning English. Some English games that you can play with your family and friends at home include Apples to Apples, Mad Libs, Boggle, Scrabble, and trivia games. There are many online versions of these games too, so you can play with other players or play alone.
While they don't necessarily focus on English, online multiplayer role playing games can also help you practice English at home. Games like Starcraft and World of Warcraft allow you to talk to other players on a headset and microphone. Players usually play in groups. Finding an English speaking player group is a fun way to practice your English.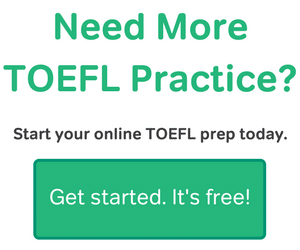 Internet forums and communities
There are many online communities for learning English. You can find online message boards and talk to fellow English learners from the comfort of your own home. Similar communities can be found on social media websites. Facebook groups and pages for English study are especially popular. And of course, there are more and more online language exchange communities these days. Language exchange websites can set you up with a partner for email, SMS, or voice chat.
Additionally, I recommend finding English language forums about your interests. The Internet has message boards for just about anything these days: entertainment, hobbies, religion, and so on.
Self-study websites
You're probably already aware of some English self-study websites. (You're reading a blog on one right now!) Sites like Voxy, ABA English, and ESLCafe offer a lot of chances to study online. And don't forget educational websites that teach other subjects in English, sites like Ehow, Lifehack, National Geographic, and Student Weekly.
English Language Home Entertainment
Watching English language movies and TV can help you practice English at home. Subtitles may be helpful. If you live in North America, you may have access to Netflix or Hulu. If not, your country will almost certainly have other local options. (And of course, there are always many English videos available on YouTube.)
English language books are great as well. There are lots of books just for studying English. A recent favorite of mine has been The Oxford English Grammar Course. TOEFL specific books can help you practice exam English. To expose yourself to really authentic English, get some English language books to read for fun. You may want to get a written and audio version of the same book, using them together. Some older, more classic English language books are available online for free. For example, you can read and listen to Mark Twain's The Adventures of Tom Sawyer online. Classicreader.com has full texts of many older English books.