This post originally appeared on the ABA English blog.
We believe we should fill our days with activities and people that bring us joy. Things and humans that help us on our journey of personal growth and make us happy. So then how can we fit in time to learn new skills? How can we improve our chances at a successful career? This is what we will be talking about today: ways in which we can make time our friend. So that at the end of the day, we can look back and smile because it was a good day.
1. On the bus or subway
Commuting is often an inevitable part of our day. When we are traveling to and from work, we are often sucked into the world of social media on our phone or tablet. Why not use some of that travel time to learn? Let's imagine that a train or bus journey to work is 20 minutes. That means that we have approximately 40 minutes of study time per day while traveling to and from work. Furthermore, if we think of it across a working week, it actually exceeds 3 hours of study time. It's possible to find your moment to study even when you think you are just on your way to work. And how satisfying it would be to know you are working towards a valuable new skill? (Hint: very!)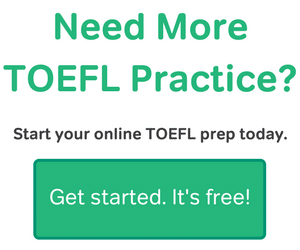 2. When you're cooking
While we're waiting for that nice, big homemade pot of soup to finish cooking, why not use that half hour to review some lessons? That way, after you set the table and sit down, you can enjoy the rest of the meal and evening with loved ones, knowing you are a little bit closer to speaking English with confidence. Which, we think, is a win-win.
3. Queues, waiting rooms, and late dates
Maybe you spend 15 minutes in the car waiting for the kids to come out of school. Perhaps you run errands that add up to many minutes spent in line. Or maybe your best friend is always late for your coffee dates. Our suggestion is to use those moments as your #ABAmoment. Our course is designed around exercises that you can complete throughout the day and slowly improve your level of English.
4. Study for 10 minutes before going to sleep
If you find that you are too busy to study during the day, why not take 10 minutes to wind down before going to sleep? As we mentioned previously, even if you only study for 10 minutes, that time is valuable. Not only are you giving yourself a chance to study but doing it before sleeping will allow you to absorb the information and allow your brain to process it as you rest. This will help you better retain information.
We are big fans of using those odd moments during the day – waiting for a bus, waiting for a friend to show up, waiting for the pasta to be al dente – so that you can free up more time to enjoy yourself.
And now it's your turn: please share with us how you spend YOUR time wisely and how you get the most out of every day. Use #abamoment so we can see them and share them. Let's all become masters of our own time.