Many of you NCLEX-RN peeps are also looking for new grad job hunting tips. So I thought I'd oblige and give you some of the tips I've used or I've seen used that work. And, since the torture of nursing school is over, let's talk about the myriad of possibilities awaiting you.
Job hunting can be it's own formidable challenge full of highs, lows, opening windows, and closing doors. But before opportunities come and go and you start yelling, "HOLD THE DOOR!"
let's set ourselves up for success with these new nursing grad job hunting tips.
Tip #1 – Update your cover letter and resume
Having an updated and professional resume is a non-negotiable. If your nursing school is quality, you should have already begun this process three or four months before graduation.  I found the best practice is having others (preferably in the nursing field) review it and make edits. I personally had multiple people vette my cover letter and resume, I'd then update it, and I'd send it to someone else for more critique. Please note: not every piece of advice you receive should be implemented. It's okay to disagree with certain edits!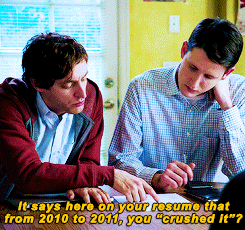 Also, I created a generic cover letter and resume with just a couple places to change out company names and mission statements. It made creating resumes for all the differing healthcare systems pretty quick.
Tip #2 – Join/create a Facebook group
So this gem was unexpected, but I found it useful. My class created a facebook group called "RN interview tools" (this was separate from our class FB page). The purpose was to share best practices, interesting articles, success stories, horror stories (for learning), new grad program postings, other job postings, etc., etc. Not every post was gold, but many were very helpful. It also broadened my search as some postings were from hospitals and medical centers I'd never heard of. The FB group is a simple and easy way to leverage the collective knowledge and experience from your class to make your job hunt easier.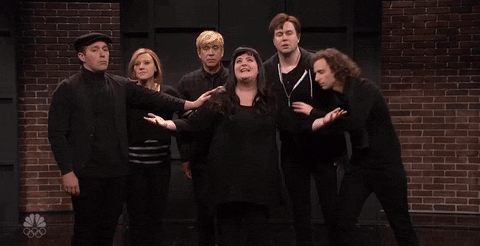 Tip #3 – Continue your education
Employers love to see you're invested in yourself. Another new grad job hunting tip is to continue learning and growing after school. Getting additional certifications and licenses will prove to any potential employer you have drive and care about growth. Many job postings require some of these certs to qualify. Thus your options increase. I recommend ACLS, PALS, EKG, and Stroke. It's simple, it looks great on a resume, do it. Tip #4 – Utilize the internet
It's great living in 2016. With LinkedIn, Idealist, Indeed, SimplyHired, Monster, USA Jobs, we have so many options for job hunting online. Take that beautiful cover letter and resume and get it out there. Also, plan on lots of applications. This is geographically dependent, but sending 50+ apps is not uncommon. For some places, it's 150+ before landing a job. Each healthcare system will have multiple jobs to apply for, too, so that means only one resume and cover letter for each system (isn't that nice?).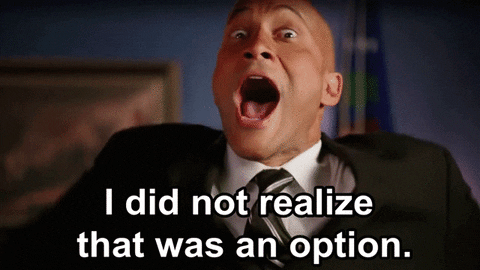 Tip #5 – Have a game plan
I rarely prepare right before an interview. Not because I'm a prodigy, but because I have a game plan. A hugely helpful but difficult new nursing grad job hunting tip – practice, practice, practice. I practiced interviewing with friends and family at length (not to mention a bunch of live interviews before I landed the first job). I printed out a myriad of tough questions for them to ask me and I also suggested they ask spontaneous questions for additional difficulty. Yeah–I was nervous the first bunch of times. However, I became very comfortable in a short time.
I also always prepare for the "Why 'x healthcare system/hospital?'" or "Why 'x unit?'" question. Let's face it – a new grad just wants to get hired. It doesn't always matter where or which unit. But having a great (somewhat sincere) answer to this question locked and loaded helps.
Tip #6 – Be patient, keep at it, and network
Some people get lucky. Some need to prepare for the long haul. But rest assured the nursing shortage is still out there. Consistent effort will reward you with interviews, and over time the process becomes easier. Don't forget to leverage your connections. Whether it's a classmate or a random contact you never know where the conversation will lead.
My personal first job hire was through a contact I made three years prior to taking the NCLEX-RN. I did a meet and greet to let her know I was interested in nursing, asked her some questions about the field, and promised to keep her updated on my progression toward school, graduating, and getting my RN. I kept in contact once or twice a year, and, after receiving my license, I reached out to her again. Through this contact, I received an interview and my first job!
Hope these new grad job hunting tips provide the tools you need to get that J-O-B! Let me know if they're helpful in the comments below.
Want to hear about my personal experience taking the NCLEX-RN? How about a one-month-study-plan for the NCLEX-RN? There's also 3 subjects to watch out for on the NCLEX-RN! Until next time 🙂