LSAC's Official Score Release Timeline
About a month after your LSAT test date, LSAC will release your score to you. Keep in mind that while the LSAC publishes official score release dates, those dates are approximate. For some reason, LSAC has a habit of releasing scores a few days in advance of the published date. Last year, for example, results from the June and October test dates were published with about a week's worth of cushion still left.

How Do I Know When My Score is Coming?
To prompt the celebrations, the LSAT status icon on your LSAC account page will change from green to gray. For those of you with online accounts, you'll receive your score first by email. (Click here to create your LSAC account if you have not already, or to log in.) For those of you without online accounts, LSAC will send out your score reports via snail mail a week after the email scores go out.
Note that emailed scores are sent out to thousands and thousands of test-takers, so it may take several hours to reach everyone. Observation tells us that LSAC releases scores in waves, but these waves don't have any rhyme or reason to them. In other words, just because you live in Alabama doesn't mean you'll get your score any earlier than someone in Wyoming. Just because your name is Zachary doesn't mean you'll get your score with all the other cool "Z" names out there. Spending your time panicking because everyone but you seems to have gotten their score back is fortunately not necessary – although this time definitely can be stressful. Temporarily staying off of those online forums would be a good idea if you're one to psych yourself out. If you're waiting for snail mail, it may take a week after LSAC mails out your report for your envelope to arrive. Again, given the uncertainties of local postal offices, your friends may or may not receive their mailed scores before you do.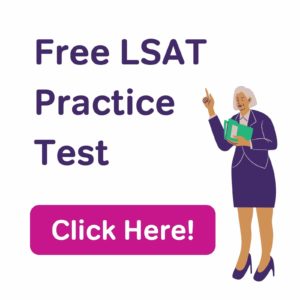 What Does the LSAC Email Look Like?
The LSAT score emails are very plain. The subject line simply reads "Your LSAT Score" and the email body tells you your score and percentile. That's it. You can log into your LSAC account for more details, but be prepared to see your score as soon as you open that email. If you want to be by yourself for that moment, save the email for when you're back in your dorm room, apartment, etc.

In Closing…
Don't fear checking your scores. The very worst thing that can happen is that you may need to hit the books again for another couple months of studying. Even that's not too bad – if you've taken the test once, you likely have a solid baseline to study from. And of course, we hope that on score release day, each of you can revel in a day of well-deserved, celebratory treats!

For information about how LSAT scoring works, check out our post here.