The SAT is the longest test I've ever taken. Not a single midterm or final in either high school or college took so much time.
Well, to be fair, I've had tests that took multiple sittings. But that's different. The only time in my life that I've sat down for four hours to take a test was the SAT.
You'd think they could make it a little shorter, right?
The SAT isn't the longest standardized test
Most tests like the SAT (including the ACT) are really long. The tests people take to get into grad school are mostly 3-4 hours, too, so you might find yourself doing this again if you decide to get another degree.
In fact, up until 2006, the MCAT (the test to get into med school) ran at 8 hours long.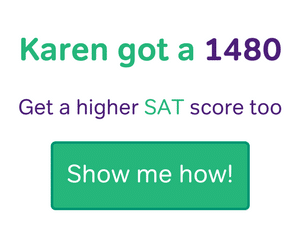 Eight hours.
Can you imagine going through that? Yeah, there was a break, but still…. They've brought it down to about 5 hours nowadays (how kind of them), but the point is that the SAT actually isn't weird.
The SAT covers a lot of information
The College Board is trying to test your ability to do… what exactly? Oh, right—everything. It's supposed to test how well you're going to perform in college, no matter your future major. That's not an easy thing to do. So the readings have to include all different topics, the math has to require all sorts of different skills, and the writing sections have to test you on grammar, style, and how well you can form an argument—pretty much all of what makes up "good" writing.
If you've been preparing for the test, you know that there's a whole lot to cover on the SAT. And that takes time.
More questions means more accurate scores
The SAT is trying to get at an accurate score to show your strengths and weaknesses, so it needs to have a lot of questions on each topic. If I give you a question about a mathematical function, for example, and you get it right, does that mean you're capable of teaching a course on functions? Or even that you fully understand the concept? On the same note, if you get it wrong, does that mean you'd make a mistake on any function question?
The more times they quiz you on the same types of problems, the more likely they'll get an accurate reflection of your skills. It's like any science experiment; the more data, the more reliable the conclusion.
The College Board isn't trying to be evil
So this isn't just a sneaky way of testing how much stamina you have, even though it does end up doing that.
It's actually kind of necessary. So even though they're going to change the SAT in the upcoming years, I'd put down a fat stack of cash that says it'll still be over three hours. Hey, it might even be longer still.