The SAT exam is a popular college admission test that allows universities to compare your knowledge to the knowledge of other college applicants, in a standardized manner. The SAT tests reading, writing, and math in a way that requires students to apply knowledge learned in the classroom in a new way.
Up until this point, I've just given some passing hints as to what is actually on the SAT. Instead of just telling you that there are reading passages and grammar questions, I'm going to break down the SAT by section.
Section 1: The SAT Essay
You will have 25 minutes to craft a response to a question.

Sections 2-9 (in no particular order):
3 math sections
3 critical reading sections
1 writing section
1 experimental section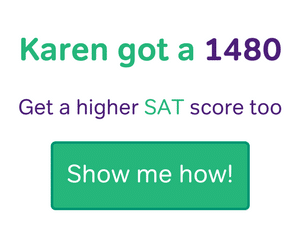 The SAT Math Sections
20-question section (all multiple choice)
16-question section (all multiple choice)
18-question section (10 "free response" questions)

The SAT Critical Reading Section
(Mix of Sentence Completions and Reading Comprehension questions)
Two 24-question sections
19-question section

The SAT Writing Section
One big 35-question section
A 14-question section that is always the very last section on the test, Section 10.
The SAT Experimental Section
This one will probably blow your mind—it doesn't count towards your score. But the SAT people (The College Board) have to find a way to measure the quality of questions, so what better crop of students than those currently taking the SAT.
The twist is you the student can't know which section is the experimental section—or every student would just use that time to take a much-needed nap. So the experimental section can be a math section, a verbal section, or the 35-question writing section. Again, do not try to guess which one is the experimental section. It's a one in three chance of guessing right and if you blow it, well, that could be a difference between a state school and flipping burgers.