Do Lots of SAT Word Problems
I'm going to start with the Math strategy, since I feel it is perhaps the most overlooked among all the uproar about higher-level math and the no-calculator section. Become good at long word problems. That's because much of the test is going to be made up of long word problems, the kind where the math isn't super complex but is buried in 12-lines of text, and you have to figure out what the problem is asking.
While this might not seem bad if you do two or three of these questions in a row, but after six such problems your brain is going to become tired, much as it does on a long reading passage. So practice doing long sets of word problems. By doing so you'll avoid what will likely be countless careless errors, all because you were burnt out from sifting through all that text.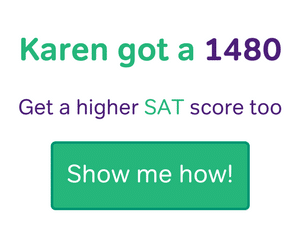 Take Actual Practice Tests from College Board
It's easy to get caught up in the idea that the SAT is testing higher-level math. After all, this is the kind of math that some of us have never even learned before. Now, I'm not saying to avoid prepping this kind of math (you should definitely learn the unit circle and the basics of imaginary numbers). What I see some students doing is overly fixating on this area by going through dense trig textbooks or pre-calculus books.
The test, however, focuses on a small sliver of information from these concepts, usually at the basic end of the spectrum. Additionally, it asks questions in a very specific manner. Therefore, it's best that you do actual practice questions and practice tests to get an idea of exactly how the test will deal with a certain concept. Of course, the concept reviews in most prep books are really helpful. Just make sure to not always review, but to actually do practice questions.
Learn To Do Math Without a Calculator
While this might sound like a no brainer, the temptation to use a calculator whenever you prep is big. After all, it's 2016, so when don't you use a calculator when doing math. Unless you want to flounder test day, you should put down that calculator and rely either on mental math or the old pencil. The following are some sums you should be able to do in your head:

For anything more advanced, use a pencil. If you are not use to working out problems this way, start soon. You'll be glad you did.

[crp limit="4″ post_thumb_op="after"]