Hello, Magooshers. Today we're talking cheddar, moolah, bones, clams, Benjamins, and whatever other slang terms the youth of America are currently using for the root of all evil:
That's right; money is on the agenda today. But not just any money. Today we're talking about scholarships based on SAT scores. For you juniors and seniors out there, it's time to time to put your SAT scores to work. Let's find you some cash.
Where do I find scholarships based on SAT scores?
Well, I'd start with your counselor(s) and your school's college planning department/office/whatever. They have the insider knowledge, and since they know about you as a student as well as a test taker, they're the ones to go to first if you're 'lost in the wilderness' when it comes to scholarships.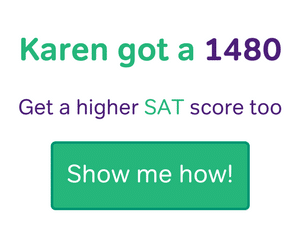 But if your school lacks these resources (it's okay…even some good high schools do), let me help you get your scholarship journey started off on the right foot. The first place is with the colleges themselves. Many colleges around the country have what are known as 'merit-based scholarships.' They're funded through the college, and your admissions application also acts as your scholarship application.
There are two kinds of merit-based scholarships. Some are an automatic done deal. If your SAT scores are high enough, the money is yours. Yet for schools where financial aid is tight, your score alone may not be enough. The college may put your accepted application into a financial aid pool where other factors (grades, extra-curricular activities, etc.) influence their final decision.
So if you're thinking about merit scholarships, check with the financial aid offices of the colleges where you are thinking about applying. "But," you may say, "I've already done that. There's not a dime out there."
Okay, that means it's time to broaden the field, so to speak. At this point, SAT scores are still important, but they alone may not be the only factor that determines whether or not you're rolling in the scholarship dollars. You see, back in the day (20-30 years ago), standardized tests scores had a much higher influence on college admissions and the awarding of scholarships. Though still important, today you need to be a well-rounded applicant. Scholarships of the 21st-century want to know 'the whole you,' and not just a set of numbers.
How good does my SAT score need to be?
Better than mine was. No, seriously. I've discovered that 1330 (10 points above the SAT score of yours truly) is a good goal if you're shooting for merit and non-merit scholarships. Now, this number may change a little considering that the new SAT was released in spring 2016. Even so, having this goal (or any goal) in mind is a positive first step between you and scholarship success.
Final Thoughts
Even if your SAT scores aren't stellar, don't lose hope. There are a ton of scholarships out there, but you're going to have to put in the work. There will be applications to fill out, essays to write, and even books to read. Be sure to check out 3 Best Places to Look for College Scholarships, too. With everything else going on in your life, it can all seem overwhelming. But think of it this way: If you earn a little $$$ now, you know what you'll have a lot more of later?