Always pay attention to the level of difficulty of a question, which you can figure out based on how close to the end of the section a question is. If it is just seems way too easy, it might very well be a trap. So watch out for the first thing that jumps out at you. Make sure to spend a few seconds looking for other possible options.
The video question below is about a number 16 from the free response section, meaning it's pretty hard. See if you can end up picking the correct answer.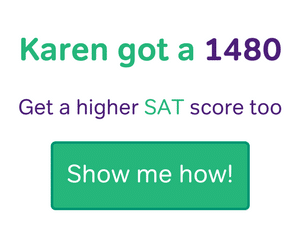 Leave me any comments or questions below!