Ever wondered how your favorite celebrities' SAT scores compare to yours? You'll be shocked by some of these scores. Ke$ha's score was higher than not one, but two U.S. presidents! Read on to find out how ten famous people performed on the test.
Will Smith
Photo by Vince Rodriguez
It turns out Will Smith is talented not just in rapping and acting but also in academics. He is rumored to have a perfect SAT score! He never applied to college, but if he did, he clearly would have gotten into some great schools.
Ben Affleck
Photo by thegunnrange
Like Will Smith, this Hollywood star also did very well on the test. He claims his SAT score was near perfect. Guess he would definitely have a path to fall back on if the whole acting thing didn't work out…
Bill Gates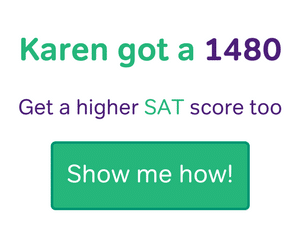 Photo by urbansplatter.com
As you would probably expect, Bill Gates scored a 1590 on his SATs. That's only ten points off on the whole exam! But it makes sense. After all, he is the founder of Microsoft and a Harvard graduate.
Ke$ha
Photo by  celebritieslodge.com
Most people are shocked when they find out that Ke$ha, who's always been stereotyped as a party girl, is actually a major brainiac. She scored a 1500 on the SAT. Apparently she plays hard and works hard. Kudos to her!
Natalie Portman
Photo by celeb-face.com
This Academy Award-winning actress is also a Harvard graduate. She is rumored to have scored upwards of 1400 on her SATs. To get into the Ivy League, her score needed to be pretty darn good. She's clearly talented both on and off the screen.
George W. Bush
Photo by Kelsey Cook
The 43rd president of the United States got a pretty good score of 1206. Like Bill Gates and Natalie Portman, he was an Ivy League student. The former president attended Yale. But he still hasn't beat Ke$ha's 1500 score. Ke$ha for president 2020?
Scarlett Johansson
Photo by hdwallpapers
This famous bombshell revealed that she got a 1080 on her SATs. Her score is above the national average, although she said the test made her feel like a "dummy." She never attended college, so her scores didn't matter much.
Kobe Bryant
The retired Lakers player supposedly got the same score as Scarlett Johansson, a 1080. Kobe joined the Charlotte Hornets straight out of high school, so he never applied to college. As one of the most famous basketball players in the NBA, SAT scores didn't really make much of a difference in his life.
Bill Clinton
Photo by Gage Skidmore
Our 42nd president got a surprisingly low score of 1032 for a Georgetown graduate. He later attended Yale Law School. Clearly his SAT score never stopped him from leading the country!
Want to make your SAT score celebrity-status amongst your peers? Check out our Magoosh SAT Prep!