The questions below are examples of "identifying sentence error" questions, which show up in the long writing multiple choice section of the SAT. There are 18 of this SAT question type, altogether, out of a total of 49 scored writing multiple choice problems.
While you do these practice questions, remember that you don't need to decide on how to fix the error; you only need to know that it's wrong. But, still, you should think about these systematically—don't just go with your gut every time. Think about the ways that each underlined word could go wrong. If there's a verb in the passive voice, is it necessary? If there's a comparison, is it between similar things? There are common mistakes for every part of a sentence.
Identifying Sentence Errors practice
1. Cottage industry, also (A) known as the putting-out system, was the initial phase of industrialization, (B) although it was soon overshadowed by other systems of production (C) that (D) have become widespread during the Industrial Revolution of the 19th century. (E) No error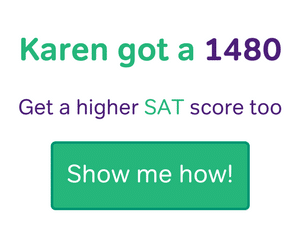 2. The flower, after (A) fertilization (B) with the grains of pollen that (D) a bee inadvertently transports, will slowly (E) perish and wither. (E) No error
3. Art and culture flourished (A) briefly during the "Prague Spring," (B) a short period (C) when relaxed censorship and (D) looser Soviet control. (E) No error
4. (A) Having died young, Raymond Carver's career as a short-story writer was cut regrettably (B) short, and (C) we are left with only a fragment of his only (D) attempt at a novel. (E) No error
5. The defendant (A) surprised the jury not only with his candor (B) as well as with (C) what seemed to be genuine goodwill (D) behind his smile. (E) No error
6. Exotic pet enthusiasts prize male peacocks (A) for their feathers (B) because they are the (C) more colorful of the two (D) sexes; in contrast, female peacocks are mostly for breeding purposes. (E) No error
The answers for these problems and more practice
We'll go through the answers (and their explanations) in another post. Don't stop here—not until you've made sure that you got the answers you should on the test. Follow that link.
Or maybe that wasn't enough (it really never is). Want more practice? Remember that Magoosh offers hundreds of practice SAT questions and lessons that will get you a better score.