Most things in life are not free and the SAT is unfortunately one of them. The cost to register for the SAT can vary based on situational factors, but the simple answer is the SAT has a mandatory registration fee of $43 for the test without the essay and $54.50 for the test with the essay. If you are an international student, there are also processing fees that you have to take into account, which would cost an additional $35 to $49 depending on your region. There are also a variety of ways you can pay for the SAT, which might make things a bit easier for you.
Other fees
Most students will probably also have to pay score service fees. You are guaranteed four free score reports for up to 9 days after your test date, which means that you can send your scores to four universities without any costs as long as you send it within 9 days after you take your test. If you send it on the 10th day or beyond or would like to order additional score reports, each report costs $11.25. Note that it takes about three weeks for you to receive your scores online, so think carefully about whether you want to send your scores within the 9 day window.
Check out the costs for domestic students here and the costs for international students here, which also details additional fees for things like late registration, rushed services, and calling in for scores.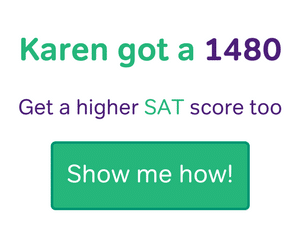 Fee waivers
If you are a US citizen or resident of the US from a low-income background, you may be eligible for a fee waiver. The fee waiver allows you to not only register for free for up to two SAT tests, but also gives you an additional four score reports you can use at anytime (even after you get your scores back!) and four college application fee waivers for participating colleges, among other benefits. It's a pretty sweet deal, so talk to your counselor if you think you are eligible!    
How to save costs on the SAT
If you're not thrilled about taking the SAT in the first place, I can imagine how excited you must be about the prospect of paying for it — and for some, it could be a hefty price tag. Unfortunately, SAT fees are necessary for administrative costs, so it's a bullet that must be bit if you're able to afford it and are applying to schools that have a standardized test requirement. You can also rack up additional fees beyond registration and score services if you're not careful, so remember the following to keep SAT costs as low as possible while maintaining your sanity:
REGISTER BEFORE THE DEADLINE!
This is the easiest thing you can do to ensure that you're not paying more than you have to for the SAT. They currently only have the registration deadlines for the next two tests (if you want to sign up for the test in May, deadline is April 8!), so bookmark this page if you're planning on taking the test later in the year. If you're ready to register already (yay!!), you can do so here.   
Consider not taking the optional essay.
But really make sure that not taking the optional essay won't hurt you in the application process. Also remember that if you are eligible for the fee waiver, both test options will be free!
Figure out how you want to send score reports.
Double-check with your schools to see if they require mailed score reports — and if they do, make sure you take the test plenty of time before the application deadline so that you can avoid fees for rush delivery. If you're not a fan of spending additional $$ to send score reports to schools, you can consider applying to just four schools (which might be risky depending on the caliber of the schools you are applying to) or you can also apply to schools that don't require standardized tests at all. There are plenty of great schools that have joined the SAT-optional movement — check out the list here.
Give yourself ample time to prepare for the SAT.
This cannot be stressed enough. Aside from the obvious logic in being fully prepared to take the SAT before you take the SAT, you are less likely to incur lost money for cancelling, rescheduling, or retaking the test if you're not satisfied with your scores. Furthermore, you will also probably feel confident and less stressed about taking advantage of the free score report service, even though you don't know your actual scores. Take a diagnostic test and find out how much studying time you would need to put in for your desired score increase. But if you find yourself not prepared for test day, it would be cheaper to reschedule for a later date than cancel and sign-up again.