Hello again, Magoosh readers. It's Mr. B, back with some of my patented-not-really-patented SAT Subject Test advice. Since summer is upon us, it's likely that quite a few of you are getting ready to take an SAT Subject Test (or two). No matter the which tests are in your future, I want to use today's article to discuss whether or not you should retake an SAT Subject Test if your initial score isn't as high as you'd like.
Photo by Mike Raver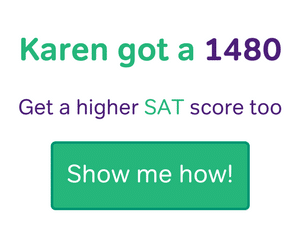 Instead of a simple 'yes' or 'no,' I'll be diving into how retakes can help and harm your chances of getting into the college of your dreams. So if you're ready, let's get down to business.
Why are these tests so important again?
To quickly recap one of my previous articles: SAT Subject Tests can help make your college applications stand out in today's ultra-competitive admissions world. Though poor SAT Subject Test scores have less of an impact than poor SAT/ACT scores, you want them to be as strong as possible.
The case for retaking the subject test
In high school, I was an over-achiever. I wanted everything in my college applications to shine. If this describes you as well, I'd say go ahead and sign up for a retake if your scores aren't up to par. Make sure to focus on content areas where you felt weakest, take a few more practice tests, and you should be good to go.
If you are planning to retake an SAT Subject Test during the fall of your senior year of high school, there are a few things to keep in mind. If you are confident that you will do better, go ahead and tell SAT to send the scores to the colleges where you are planning to apply.
Extra advice (take it or leave it): Send the original scores, too. Depending on the college, it is more than likely that they will ignore the lower score. Just in case, though, I'd recommend giving your dream school's admissions department a phone call/email to learn the official policy.
The case for not retaking the subject test
I don't have any solid reasons for why someone should never want to retake their SAT Subject Tests. But thinking back on my own time in high school, I can imagine different scenarios where it might be best to move on. For example, the majority of high school students take SAT Subject Tests right before their senior year of high school. Studying during a retake during the first semester of senior year adds a lot of pressure in an already stressful time. By trying to focus on grades, college applications, and studying for a retake, your ability to excel in all of these areas might diminish. Can some people juggle all three? Sure they can.
Extra advice (take it or leave it): Since I don't know you personally, please deeply consider whether or not you can juggle your senior year and a retake.
Final Thoughts
It's always a bummer when your first effort at something isn't good enough. No matter what, when it comes to retaking SAT Subject Tests, there are different options to consider, not just the answer choices on the tests.
That's all for now, Magooshers. Study your subjects, and I'm sure you'll reach your test (and college) goals.