Submitting college applications can be a weight lifted off your shoulders. All seniors applying to college know how tedious and stressful they can be and once they are submitted, it is like a breathe of fresh air. Now that your college apps are in, what do you do? What goals are there to strive for?
Think about it, you spent your whole high school career in preparation for this moment. You have studied and worked tirelessly in order to get into the school of your dreams, but now that you've applied, what is left to do?
1. Keep up with you extracurriculars
Hopefully, you love participating in your extracurriculars, so staying committed to them shouldn't be a problem. If it is a problem, make sure you find the motivation to stay committed because colleges may check up on you later in the year to make sure you have been truthful in your applications. UC schools have been known to audit students, so make sure you are present to your extracurriculars!
]
2. Relax
Now that you're done with SAT/ACT and your college apps are in, relax! Go out with your friends instead of staying up late studying! Enjoy your senior year and cherish the last moments of high school alongside those who have gone through this journey with you. Senior year can be the most fun year of school; it is what you make of it.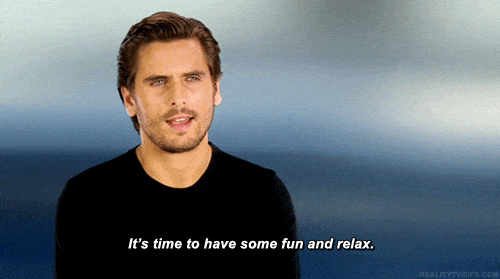 3. Stay on task
While you're having fun, make sure you are maintaining your grades. It is easy to let your grades slip after college applications are in, but your acceptance can be retracted if you earn below a C in any of your classes during your senior year. All your hard work will be for nothing if you let an opportunity go due to one failed class! School is still important!