Paying for college is a huge source of stress for a lot of students. Many people worry that it will influence which schools they can apply to or whether they can even apply to college at all. But don't let the cost of college deter you from applying to the schools you love. Nowadays, there are tons of ways you can get financial aid. In fact, two thirds of full-time college students pay for school with financial aid.
Don't worry that applying for aid will hurt your chances of admission. A lot of schools are need-blind, which means they won't look at your financial need when deciding whether or not to accept you. And even if a school isn't need-blind, most colleges are looking to create a diverse student body, which includes individuals of diverse socioeconomic backgrounds.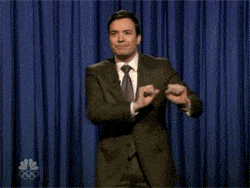 I'll be taking you through everything you need to know about paying for college. First, we'll start with the basics.
What is financial aid comprised of?
Financial aid packages typically include a combination of grants, loans, and work-study. Grants don't ever need to be repaid, while loans do. If you receive work-study, you'll have to work at a job on campus in order to pay for part of your tuition.
How do I apply for financial aid?
FAFSA (Free Application for Federal Student Aid)
The FAFSA is a set of forms you'll fill out in order to receive aid through the federal government. It includes many questions about your parents' income and expenses, so you probably won't be able to complete it on your own. When your parents have time, ask them to sit down with you and go through the application.
January 1st of every year is the first day you can file a FAFSA for the next school year. Applying online is the easiest way to do so. Create a FAFSA ID and follow the instructions. Filling out the forms may be easier if your parents have already completed their income tax return, because it includes a lot of the same information that the FAFSA requires. You may be eligible to use the IRS Data Retrieval Tool, which will automatically fill out some of the FAFSA for you. For more information about filing the FAFSA, check out this government website.
CSS/Financial AID PROFILE (College Scholarship Service Profile)
PROFILE is used by almost 300 colleges and scholarship programs who award aid from sources outside the federal government. Check to see if the colleges on your list require PROFILE. If so, make sure to register at least two weeks before your earliest college or scholarship priority filing deadline. Once you register, you can come back and complete the application later, but do it before the appropriate deadlines for any colleges and scholarships you're applying to.
The questions on PROFILE will be similar to those on the FAFSA, however PROFILE is not free. It costs $25 for the first college or scholarship program, and $16 for each additional one. However, fee waivers are available.
Other forms provided by colleges
Find out if the colleges you're applying to have other financial aid forms. Many schools give money from their own funds. These forms will be different depending on the school, so make sure to research each college in order to find out exactly what you need to do to apply for aid.
How do I find scholarships?
Unsatisfied with your financial aid package and looking for more ways to pay for college? That's where scholarships come in.
While you shouldn't depend on scholarships as your main source of funding for college, some extra money will always help. As a rule, you'll have an easier time winning scholarships from smaller organizations. Big, national scholarships from huge organizations or corporations will likely be very difficult to win because there are so many more applicants.
Most universities offer a variety of scholarships to prospective students. Apply to as many as you can. Also, find out if clubs or organizations on campus offer scholarships. Even if you don't yet attend the college, you may be able to apply to these scholarships if you have any sort of personal connection with the organization.
There are tons of great online services that allow you to search for scholarships. I'd recommend Scholly and Fastweb. The College Board also has a good scholarship database.
Alternative options
When financial aid packages and scholarships aren't helping, there are still other ways to get a fantastic education. Not all is lost! Here's how you can afford college if you don't have the funds to pay for the schools originally on your list.
European universities
Universities in European countries, such as Germany, Finland, and Norway, offer completely free undergraduate programs, some of which are in English. Although moving across the world seems intimidating at first, the money you save will be completely worth it. Forget all that financial aid stuff, you can go to school for no money at all! Plus, you get to live in a beautiful place and experience a new culture.
State schools
If you've mainly been looking at private colleges, don't forget about the public universities in your state. You'll likely pay half the price for the same education. State schools like UC Berkeley and the University of Michigan are among the best in the world. You'll also be able to visit home a lot more easily than if you went to school all the way across the country. No need to buy expensive plane tickets.
Taking a gap year
If you're determined to attend that pricey private school, taking a gap year to work and save money may be a good option. A year-long break from school can be a unique chance to take a breather and decide what you really want to do with your life. And it's always good to get some extra work experience in order to build your resume.