Search for "official ACT" over at Amazon, and you'll find that your options—and your questions—start multiplying really quickly. Do you want the official prep guide? The official prep pack? Is 2018 okay, or is 2018-2019 better? Will there be a 2019 guide? If so, when? What about ACT online prep?
Don't worry, we have the answers! There's no need to shell out hundreds of dollars buying every official publication in sight. Instead, consider your needs, how you study best, and what the products offer. There's a lot of overlap among these products, so let's take a look at what each one offers.
What Is the Official ACT Prep Pack?
The Official ACT Prep Pack is a new product for 2018-2019—but be careful, because its components aren't all new! It consists of the 2018-2019 Official Guide to the ACT (although this is easy to miss because the book in the package is called The Official ACT Prep Pack 2018-2019).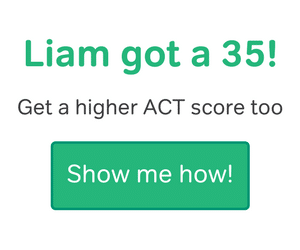 What makes this a "pack" instead of a book are the online tools. The book comes with a code that gives you access to online resources and two additional practice tests. Note that while the publisher's description of the book states that it includes six practice tests, two of those are online; this has the same four tests as The Official ACT Prep Guide 2018-2019.
How Is the Official ACT Prep Pack Guide Different from the 2018 Official Guide?
This is where things get a little tricky! The book included with the ACT prep pack is different than the 2018 official guide only in that it includes one additional practice test (a good one—it's the June 2017 exam). In terms of online access, the 2018 guide gives you access to 400 practice questions online, while the prep pack gives you access to eight times that amount and two additional (online) practice tests.
How Is the Official ACT Prep Pack Guide Different from the 2019 Official Guide?
There is (as of this writing) no 2019 official guide. Instead, what the publishers of ACT official materials have done is to add a fourth practice test to the 2018 Official Guide and called it the 2018-2019 Official Guide. This is the same practice test included in the prep pack, so you don't need to buy both! However, the 2018-2019 Official Guide only gives access to the smaller question bank you get with the 2018 Official Guide, not the expanded question bank from the prep pack.
So…What Are Those Options, Again? And What About the ACT Online Prep?
That's pretty confusing, but don't let it phase you! Here's the breakdown:
2018 Official Guide to the ACT: Practice Tests 1, 2, and 3; 400 ACT online prep questions
2018-2019 Official Guide to the ACT: Same as 2018 Official Guide, plus Practice Test 4
Official ACT Prep Pack Guide: Same as 2018-2019 Official Guide (Practice Tests 1, 2, 3, and 4), with access to two more practice tests online and an expanded question bank.
How Should I Decide Which Official ACT Product to Buy?
There are two basic questions you should ask when deciding which of these official guides to buy: what do you have already, and how much time do you have before test day?
If you already have one of the official guides, it's only worth getting the prep pack if you're willing to shell out some extra money for two (or three) additional practice tests and some more ACT online prep questions. So if you have between one and three weeks of study left and some money to burn, it can't hurt: just know that you're buying a lot of duplicate content.
If you don't have an official guide yet but don't have a lot of time before test day, the 2018-2019 official guide is probably your best bet. You'll save money, and you probably won't have time for the extra prep in the prep pack anyway. However, if you suspect you might want to take the exam, it might be worth springing for the prep pack and saving some practice for later.
If you don't have an official guide yet and you do have more than three weeks to study, the prep pack is a good option. You'll get the most updated official guide (to date), six practice tests total, and a lot of practice questions.
A Tip About Official ACT Products
As you comparison shop official ACT products, keep in mind that the ACT online prep access is provided through a single-user code in the front of each book. Once someone's used it, it's used up! This means that if the online products are a factor in your decision-making, you shouldn't buy used books unless you can verify that the code has not been used.
Popular Resources