Easy ACT Science Test questions ask you what the passage or data tables explicitly say. More challenging questions require you to draw your own conclusions based on what is implied in the passages.
Mark up the passages as you read, paying close attention to the topic, experiment set-ups, given results, author's point of view, and underlying assumptions as you go.
Your graders will never see the notes you made in the ACT Test booklet, so feel free to draw all over it!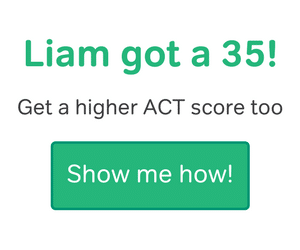 Here's an example of how literally "drawing" can better help you draw conclusions and get better scores on the ACT test come Test Day!
Notice how you can draw circles and boxes, underline, make arrows, etc. Use whatever system works best for you! You can also see that it's important to summarize each Scientist's position in one or two words. Scientist 1's position can be summarized by the phrase "ability to move" whereas Scientist 2's position can be summarized by the phrase "resemblance." Now let's try a question!
A basic question for a passage like this would be something like: "According to Figure 1, which set of characteristics would distinguish between algae, true plants and fungi?" According to Figure 1, plants could be classified as algae, true plants, fungi, or bacteria based on two characteristics: whether they are photosynthetic and whether they are single- or multi-celled. After doing all the hard-work understanding the chart and the Scientists, it's easy to see where to look for the correct answer!
Get more practice with ACT Science questions by downloading the free ACT practice test booklet on www.actstudent.org. It contains a complete ACT practice test with a free answer key! Happy studying!
Popular Resources