By now, you're probably well aware that COVID-19 has impacted the college application and admissions process—including new changes to the ACT.
First, the ACT cancelled some test dates, and then there were several mix-ups about last-minute ACT cancellations for the July testing dates (you can read the ACT's statement on July National testing here). So where does that leave anyone looking to take the ACT? What's the status with ACT retakes? What ACT updates can you expect as a result of COVID? Here's what we know so far…
The ACT's Plan Before COVID-19
Last Fall, in an attempt to innovate and uplevel their testing processes, the ACT announced several new ACT testing options to be implemented in 2020, including:
ACT Superscoring – Live!

Starting with September 2020 test dates, ACT now offers superscoring, which allows colleges the option to view a student's highest ACT scores across all testing dates, rather than a composite score from one test sitting. According to the ACT, new research "suggests that superscoring is actually more predictive of how students will perform in their college courses than other scoring methods."

ACT Retakes by Section – Postponed

The plan is to allow (for the first time in the ACT's 60-year history!) students to retake individual sections of the exam rather than taking the entire test again. This is a pretty big deal because it allows students to laser in on the subjects they most need improvement on.

Online Testing – Postponed

The plan here is to allow online testing at some (and eventually all) ACT testing centers on official testing days. Historically, the test has only ever been issued in its paper version. The core benefit of online testing is receiving test scores more quickly, with the goal being a 2-day wait period instead of a 2-week period.
These new ACT changes sound great, right?! They are! But because of COVID-19, there are delays to some of these updates that you should know about.
The ACT's New Plan (During COVID-19)
Online Testing and Section Retesting Postponed
Out of adherence to safe social distancing guidelines, the ACT will be postponing online testing for fall test dates.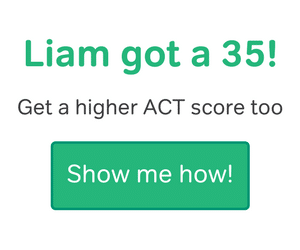 According to a recent brief from ACT CEO Janet Godwin, the ACT will focus, instead, on improving resources at current testing centers and adding additional testing sites so as to reduce individual center capacity in compliance with social distancing guidelines. For those who need to take and retake tests—a growing number because of test cancellations—the goal is to provide as many opportunities as possible for students to earn a competitive composite score for college admissions.
In addition to online testing being postponed, section retesting is unfortunately also on the backburner for the time being. The ACT wants to give as many first-time test takers the ability to test before rolling out section retesting. So stay tuned for updates on this front!
The good news is that ACT says that they were very much on track to launch online testing this Fall and will be ready to do so as soon as it's safe, ideally no later than 2021.
New Fall 2020 ACT Testing Dates
ACT test registration is now open for Fall 2020!
As of right now, the ACT has added 3 new ACT test dates to the September, October, and December roster, giving you a total of 8 testing date options:
September Test Dates
Saturday, September 12 (original)
Sunday, September 13 (original)
Saturday, September 19 (added)
October Test Dates
Saturday, October 10 (added)
Saturday, October 17 (added)
Saturday, October 24 (original)
Sunday, October 25 (original)
December Test Dates
Saturday, December 12 (original)
Testing Accommodations
According to the ACT, they are still committed to offering a "remote proctoring solution," allowing students to take the test online from home, school, or another safe location. More details on these logistics are forthcoming in late fall or early winter.
Additionally, states and districts have the option of offering online testing as part of their in-school testing programs, so check with your school to see if testing is available there.
Students outside of the U.S. will take the ACT as a computer-based test, as there are no alternative options at this point.
Fee Waivers
Starting with the September 2020 test dates, the ACT will offer 4 ACT fee waivers to students who qualify, which you can ask your school counselor to request for you. Note that this is double the number of waivers issued previously.
Additionally, students who qualify for ACT fee waivers will get unlimited free test score reports, allowing you to send your superscores to an unlimited number of schools.
ACT Resources to Keep You Updated
For more information about the ACT, as things continue to evolve in light of COVID-19, feel free to check our and take advantage of the following resources:
We know these are strange times and information changes rapidly. We will continue to provide you timely updates as we receive them. Wishing you good health and the best of luck on your ACT!
Popular Resources