It is no secret that paying for ACT can be pricey. Many students have trouble finding the funds to pay for everything. Good news! If you qualify, you could save money by waiving the fee of your test. Just like the SAT isn't the only standardized test a student can take to apply for college, it also isn't the only test available that offers a fee waiver.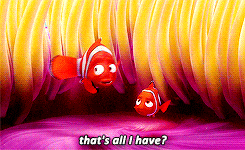 Qualifications
You MUST be enrolled in grade 11 or 12
Citizen of the United States or testing in the US, Puerto Rico, or US Territories
Meet ONE or more of the indicators of economic need listed below:

You're enrolled in a federal free or reduced-price lunch program at school, based on USDA income levels (see table below).
You're enrolled in a program for the economically disadvantaged (ex. Upward Bound, Trio Program)
You reside in a foster home, are a ward of the state, or are homeless.
Your family receives low-income public assistance or lives in federally subsidized public housing.
Your family's total annual income is at or below the US Department of Agriculture (USDA) levels for free or reduced-price lunches listed below
What does the fee waiver cover?
The fee waiver covers the basic ACT (without writing) or the basic ACT (with writing).
You are able to obtain up to two fee waivers. Pro tip: take advantage of two waivers and take the ACT your junior year and your senior year! Each fee waiver expires August 31.
The waiver also covers sending your scores to a maximum of 4 colleges plus one score report to your high school.
What doesn't the fee waiver cover?
Unlike the SAT fee waiver, the ACT fee waiver does not cover any late charges (registering late). It also does not cover change in test option, test center, and/or test date.
Where do you get a fee waiver?
Your counselor is responsible for fee waivers, so naturally, he/she is the person you should go to to obtain one. The counselor will also go over your eligibility for the fee waiver.
Remember that you have to approach your counselor! They usually won't come to you, especially if you attend a big school, but they will always be willing to help if you go to them!
How do you use the fee waiver?
When you apply for the ACT, there will be a space to enter the fee waiver code. Any additional charges (aka test center change, etc.) will need to be paid for with a credit/debit card.
Remember:
In order to take advantage of the fee waiver, you must show up for your test date! You only get two, so use them wisely.
Popular Resources
About Dana Sinclair
Dana is a current high school senior who enjoys writing when she has a free moment. When she's not studying, reading, or interning, she loves to go exploring the Bay Area with her friends. She loves discovering new activities and learning as much as she can. She hopes to help fellow students achieve their goal by sharing her knowledge on how to navigate high school life.
---
Magoosh blog comment policy: To create the best experience for our readers, we will approve and respond to comments that are relevant to the article, general enough to be helpful to other students, concise, and well-written! :) If your comment was not approved, it likely did not adhere to these guidelines. If you are a Premium Magoosh student and would like more personalized service, you can use the Help tab on the Magoosh dashboard. Thanks!
---