Back in 2013, some changes to the ACT  were announced that were to be rolled out over the next few years. Some of them have already taken effect. What are they? Let's take a look at what has changed/is changing about the test.
Essay
The ACT Essay has undergone the most drastic change of any part of the test. As of September 2015, students will be presented with a topic and three perspectives on that topic. They will then be asked to analyze the perspectives and write an essay that explains their own perspective on the topic and how it relates to the given perspectives.
There is no "right" answer to this essay, but the graders will be looking for students to fully explain their viewpoints and skillfully integrate the viewpoints that are given. Essays will be graded on a scale from 1-6 in four domains: Ideas & Analysis, Development & Support, Organization, and Language Use. These are meant to provide a picture of students' writing skills for colleges. Each essay will also receive a scaled score out of 36. For a better idea of what the ACT test-makers are looking for, be sure to check out their sample essays on what to do and not to do.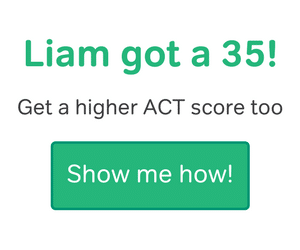 Reading
Paired passages have been included in the ACT Reading test since 2014 in order to test students' ability to integrate information from two sources to answer questions.
Math
More probability and statistics questions have been built into the Math section of the ACT in the last couple of years.
Online Testing
The ACT is rolling out an online version of its test beginning Spring of 2016. However, this option's availability will be limited (it will be for school testing at first), and it may be riskier to take the computerized version of the test while it's still being perfected. The paper version of the ACT will NOT be eliminated.
Scoring
The overall scoring out of 36 isn't changing, but the score reports will look very different from those of previous years. Based on students' performance on certain test questions, the ACT will generate reports on college and career readiness. These will include a STEM score, English Language Arts score, and a Text Complexity Indicator. None of these scores will affect your general ACT score, but are designed to give students a sense of how prepared they are to enter college and/or the workforce and to give colleges a more complete picture of applicants than is available using only the traditional scoring.
The ACT has its own FAQ page on which it addresses most of the concerns students may have. Really, the only part of the updated ACT that requires any additional preparation is the essay, but it's wise to be aware of all the changes to avoid any surprises on test day or confusion about the score report.
Popular Resources