Editor's note: This post was last updated on July 22, 2020. While this post has useful information regarding ACT testing during the COVID-19 crisis, please check out our live COVID-19 updates post for the latest information.
If you're applying to colleges right now, figuring out standardized test options can be a confusing and frustrating process. However, both schools and test-makers are adapting to new circumstances quickly. Because of COVID-19, ACT has announced that it will be making some changes in 2020, including more test dates. Unfortunately, this means that their plans for offering the ACT test at-home this fall have been put on hold until 2021 at the earliest.
ACT still offered exams in many places on June 13 and July 18, 2020, with makeup dates on June 20 and July 25, 2020. They also have additional fall dates planned: September 12, 13, and 19, as well as October 10, 17, 24, and 25. They also have the December 12, 2020 still scheduled. What do these ACT test dates mean for you and your applications?
In this post, we'll look at how you can move forward to prepare for the ACT and weather the upcoming changes.
About the ACT Test At-Home
So can you take the ACT online right away? No—if you're planning on taking the ACT this year, online testing won't be an option. ACT has announced their plans to offer at-home remote proctoring starting in 2021 at the earliest. While initially they'd planned this for in late fall or early winter 2020, they've since had to focus on accommodating students affected by COVID-19 scheduling. When online testing finally happens, though, what will it look like?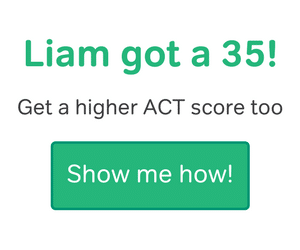 Most importantly, it's not an open-book test! Instead, the ACT will be remotely proctored. This means that the test-makers will use computer cameras, keystroke tracking devices, and other resources to ensure that everyone taking the test at home does so fairly.
It's key to keep in mind that the ACT still plans to provide the new test-taker services it had previously announced, though probably not until 2021 or later. This includes online testing at ACT test centers, which will give super-fast ACT scores (sometimes as soon as two days after test day!). It will also (eventually) offer individual section retesting, too, and continue to offer superscoring options. We don't yet know how the ACT will incorporate these features into at-home tests, but we'll keep you posted as they release more news!
The ACT may not alone in this move; the College Board has also announced that digital SAT tests are possible for fall, though they haven't confirmed that these will happen yet.
How to Prepare for At-Home ACT Testing
The ACT's announcement about ACT tests at-home is super new! It also won't be happening in 2020. This means that they haven't yet released a ton of information about how, or even when (exactly) it will happen—just that it will. You can still register for the ACT online as per usual, but registration isn't yet open for at-home testing.
So what can you do to prepare for the ACT when you are uncertain about when you'll actually be able to take the ACT?
First of all, keep in mind that it's more than okay to take a break from studying for a little while. Lowering stress levels before you jump back into test prep is really important; it'll make you more productive but also, more importantly, help you stay healthy.
When you're ready to get back into your study rhythm and move forward, routine will be super important. Our lives all look totally different now, and it's normal not to be following your regular routine. After all, it's impossible to visit the gym or even your favorite café. But you can still take care of your physical, emotional, and social health. A few tips:
Keep consistent sleep and wake times. A steady sleep schedule will help keep stress lower.
Eat as healthily and regularly as you can. Try to get a good mixture of foods in your diet to the extent possible, including a good mixture of protein and vegetables.
Connect with friends online, by setting up regular Zoom or FaceTime dates. Checking in, even if it's once a week (or once a month!) can make a big difference in your emotional and social health.
Help! I fell off of my plan and I can't get motivated again!
You're definitely not alone. One of the hardest aspects for high school students preparing for college admissions right now is the uncertainty: it's hard to say what the next year will look like. Despite this uncertainty, though, it can help to move forward with the mindset that exams will be available from September 2020 onward. This gives you a concrete date to work towards, which can be a game-changer.
As you return to your ACT prep, whether for an ACT test at-home or in a test center, ease in slowly. Try working in shorter bursts of time. If you normally study for one hour at a time, try 20 minutes (we have an ACT study plan just for this!).
If you're able to sustain that focus, bump up your time limit, but do know that everyone is distracted right now. Even though it's hard to focus, short bursts can still help get you where you need to be.
What should I study for an at-home ACT test?
The most important thing right now is to keep going, however slowly that needs to be. Overall, the safest thing to do is to use ACT online prep; most classes won't be meeting now, anyway.
For the moment, you can set pacing concerns aside if necessary for practice tests. Do try to keep working through ACT practice tests on a regular basis, though; this can be another anchor in your weekly or monthly schedule.
ACT flashcards are a great way to study for short bursts of time, and you may find them to be an easier way into a more intense study plan that involves practice questions, such as the 2-month ACT study schedule.
Above all, be kind to yourself. Be sure to give yourself the tools you need to reduce stress and master distractions, as well.
A Final Word
While the new ACT announcement about taking your ACT test at-home may have excited, surprised, or even scared you, keep in mind that information about this test will roll out over the next year. In the meantime, the best thing you can do is to prioritize your physical, mental, and emotional health—and work in as much study as you can. Stay safe out there!
Popular Resources