In case you need a reminder, the ACT is this Saturday!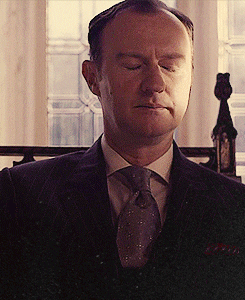 I know this weekend seems way too close.




You might be feeling some strong feelings…




…but don't worry! Magoosh has got your back!

The Final Countdown
First of all, breathe. Panicking won't help you at all! You've still got a week to study, prepare, and be totally confident on Saturday morning. During these last few days before the test, you should definitely clear your schedule so that you get enough time to study and still get plenty of sleep. Being well rested will go a long way!

Making a schedule for this week can help you break down a big pile of studying into manageable pieces. Magoosh has plenty of great resources to help you prepare, but for those to be helpful, you have to actually spend time studying! It might be helpful for you to devote one day this week to each of the four topics on the ACT, and use a bit of time Friday to refresh any areas you're still unsure about. This Magoosh schedule is super helpful, and you can even tweak as you need to.

Now, find a good study spot, settle in, and let's get started with Magoosh's most helpful ACT prep resources:
Studying can seem overwhelming, but the key is to just buckle down and get to work. The study tips in this post will get you into shape in no time!

ACT Expert Kristin recently took the ACT again, to get on-the-ground undercover notes just for Magoosh readers! Check out the inside scoop from a real ACT test day.

Don't let your ACT score slide because of a simple mistake or easy-to-avoid trap. Know what to watch out for!

Don't let time get the best of you and your ACT score. Prepare for the long haul by practicing for the ACT in timed sets. This study strategy will improve your pacing on test day.

Now that you've strategized a study plan, prepare for the day of the ACT with these helpful tips.

Of course, as much as you need to prepare for pacing, test day nerves, and filling in bubbles, don't forget content! It's also a good idea to be ready for each subject. These posts will get you started:

The ACT is close, but it will all be over soon! Remember, don't stress, just study. Get plenty of rest, don't cram toooo much, and remember to surface for air every once in awhile. 😉 In just a few days you'll be able to celebrate conquering the ACT!