Welcome back, everybody. And if we have a few stragglers looking for SAT tricks, that okay. What we're going over today can apply in preparing for either test.
Okay to get started, I want you to imagine that you've just finished a TIMED ACT practice test, all four sections. At that moment you'll probably feel like this guy:
Some of you may not even want to grade your practice test before taking the rest of the day off. I understand the feeling, and even though today's lesson kindly suggests you do a little extra leg work before taking a well deserved rest, I'm going to show you how it can all be worth it.

Today's Lesson: Reviewing Practice Test Results
Getting Started
Just because I'm asking you to do a little extra work doesn't mean you can't relax a little. Go get yourself a snack or some other treat to eat while you review your results.
First, grade your tests. I'm sure you know how to do this. Turn those raw scores in composite scores.
So you have your results. If they're the ACT scores you're looking for (or higher), you can have the rest of the day off. Be my guest and get out of here.
Okay, who's left? We have some work to do, right? Maybe on just one part of the ACT, but maybe it's all four. Let's get to the heart of this ACT trick!
Reviewing the Results
Let's start with the test where you had your poorest showing. It doesn't matter which one. Just like during the test, have your answer page and practice test out side by side.
Now I know you have limited brain power, but the sooner we do this, the more valuable the exercise is. You'll see why in a second. Go ahead and spend just a moment reviewing each of the questions you missed. Now that you have the right answer, make a quick determination why you got the question wrong. Here are some reasons that came to my mind, but they are not the whole list:
Careless Mistake
Still don't know even with the answer.
As you go through the test, go ahead and mark each missed question with its reason.
Of course, you could do this the next day, but with the test fresh in your mind, you're more likely to remember why you answered the questions incorrectly.
Once you've done this for all four tests, go ahead and set the test aside and forget about it for the rest of the day.
Using the Results
It's the next day, and you're all refreshed.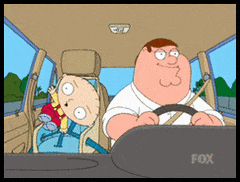 Break out that practice test again and start focusing on those questions where you were just plain stumped. Not only are these the questions where you likely didn't know some piece of content, I bet they ate up a lot of your time during the practice test, too. By tackling them first we're killing two birds with one stone, so to speak.
As you have probably seen, most practice tests offer detailed explanations in their answer keys. If your practice test doesn't (sorry), try your best to determine the knowledge/skill tested on the question. As you have the answer, working the problem backwards can sometimes help.
Find that you're still stumped on a handful of questions? Take them to a teacher (or even a friend) to see if you can receive the one on one help you need.
Happy reviewing, ACT (and SAT) scholars! See you next time for more ACT tricks!