The official answer from ETS on how long GRE scores are valid for is that general test and subject test GRE scores are good for five years from the test date. So, if you took the test on April 10th 2020, your scores are valid until April 9th 2025. If you ever have a doubt about how long your GRE scores are valid, you can navigate over to the official test date calculator, which is found at the bottom of ETS's Getting Your Scores page.
Why do GRE scores expire?
It's not like the GRE changes all that much from year-to-year, so why can't GRE scores last forever? Well, though it may be true that the GRE won't change much in five years, our skills as test takers can change quite a bit.
For example, you might prep for months, take the GRE, receive relatively high scores, and then decide to postpone graduate school for over five years because, hey, life happens. And, while life happened, you probably weren't honing your GRE quant and verbal skills, which means they would atrophy. If you didn't put a lot of time and effort into getting your skills back to where they were when you first took the test, you'd likely see much lower scores.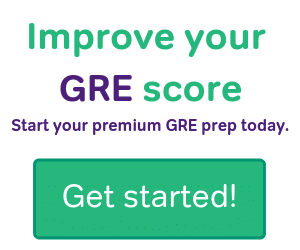 Ultimately, ETS wants to report scores that reflect our current abilities, and it has decided (because it can) that after five years scores no longer reflect current ability, so we have no choice but to retake the GRE once our scores expire. Also, let's be honest, if ETS allowed test scores to last forever, people would only have to pay for the exam once. ETS is able to create a bit more demand if the test scores have an expiration date.
What happens when your scores expire?
Unfortunately, if your scores expire, they are no longer valid, and you will need a new set of valid GRE scores that can be reported to admissions. So, you have to retake the test.
We understand that preparing for a retake can be a daunting task, which might be exacerbated by the number of years it's been since your scores expired. For those of you who need to start planning to retake the test, we're here to help. The first step is to take a look at our Guide for Retaking the GRE (PDF). After that, check out the rest of our blog for more tips and strategies for your preparation.
What can you do with valid GRE Scores?
With a valid GRE score, you have one piece of the information required to apply to many graduate institutions, including some MBA and JD programs. It's important that you know the process for reporting your scores. For guidance, check out our blog post on how to report your scores. Remember, make sure you know how long your GRE scores are valid for and don't miss the reportable window.
Now, let's clarify some of the language that you might encounter if you were to research the validity of GRE scores.
Valid vs. Reportable Scores
For all intents and purposes, GRE score validity matches the timeline that the scores are reportable. But! There is an incredibly important caveat: If you are nearing the expiration date of your GRE scores, you have to take into account that a request to send your scores can take about five days to process. So, let's say you have three days left in which your GRE scores are valid, and you request that ETS report your scores to your selected institutions. If the request takes longer than the three remaining days of validity, the scores will no longer be reportable.
As in, even though you made the request when your scores were still valid, ETS received the request after the expiration date and may not report your scores. The good news is that this is a fate that is easily avoided by ensuring that you request an official score report be sent well before the eleventh hour of your GRE score validity.
Unofficial vs. Official Scores
Once you complete your test, the moment of truth is upon you. You will decide to either report or cancel your scores. If you cancel, no one, including you, will ever see the scores–it's as if taking the test never happened. Given that students spend days, weeks, months, or even years preparing for the GRE test, canceling scores is an incredibly rare occurrence. Most students choose to report their scores and are immediately shown their unofficial scores for the verbal and quantitative sections. 10-15 days later, ETS will send an email indicating the official scores are available in your account.
The majority of the time, unofficial and official scores remain the same. If there does happen to be a difference, it's typically very small (maybe 1-2 points) in either direction. The big difference is that universities only accept official scores reported by ETS.
Have a Plan!
One way to avoid the stress that might come from how long GRE scores are valid is to choose a test date that gives you plenty of time to apply or retake the test before applications are due. As mentioned earlier, life can throw us curve balls that upend our best laid plans, but barring any unexpected circumstances, having a solid plan for your application timeline will help smooth the process.
If you have questions about other factors pertaining to the GRE test, check out our answers to the top GRE FAQs. Best of luck prepping!