Are you preparing to take the GRE and need to know what happens if you have to cancel? With strict deadlines for canceling or rescheduling, it can be difficult and intimidating knowing which steps to take. Here are the answers to all your GRE cancellation questions, so that you can have a stress-free test registration experience.
What is GRE cancellation policy?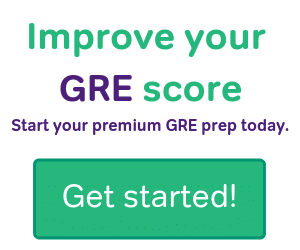 If you're looking to cancel your test registration, ETS may provide a refund equivalent to half of the original test fee as long as it's done no later than four days before your scheduled test date. However, please note that there are no refunds for additional services or service fees, or for any test preparation materials.
To cancel your GRE, just log into the ETS Account where you originally registered for the test. Additionally, you can cancel your test by phone. It is important to note that if you don't show up on the day of your exam, you will not be eligible for a refund and will need to pay the full amount of the exam fee again when rescheduling it.
What happens after I've canceled my GRE?
Once you have successfully canceled your GRE registration, your refund will be credited back to the payment method originally used when registering for the test. Please note that if you do not cancel four days before your test date, you will not receive a refund.
Taking the GRE test is an essential step for anyone applying to graduate school. But unexpected circumstances can arise, making it necessary to cancel the exam. If you find yourself in this situation, don't worry, canceling your GRE test is a straightforward process. Remember, canceling your test is not the end of the world.
Consider Rescheduling Instead of Canceling Your GRE Test
If you're feeling overwhelmed and unsure if you'll be ready for your upcoming GRE test, there's no need to panic and cancel altogether. Consider rescheduling instead. Life can be unpredictable, and unexpected events can throw off your study plans. Don't give up! Give yourself some extra time to prepare by pushing your test date back a few weeks or months. This can ease any stress you may be experiencing and give you more time to study and fully grasp the materials. Remember, rescheduling your test is not a sign of failure, but rather a proactive step towards achieving your academic goals.
Ultimately, canceling the GRE test should only be done if you are confident that it's your best option for the situation. Rescheduling your test can reduce the wait time and often costs less than canceling outright. To ensure a smooth experience no matter how you approach the exam, take some time to review all sections in advance so that there are no surprises or bumps along the way. With careful consideration and preparation, you'll have a stress-free experience taking the GRE test — whether you cancel or reschedule it.