Is now the right time to continue your education? Or should you delay school for another year, two, or three? In this post, we'll help you navigate when to apply to grad school.

1. Make sure grad school makes sense for you
Some people think about applying to grad school just because they can't think of what else to do. Just because the job market is down doesn't mean you should go to grad school. Just because all of your friends are going to grad school doesn't mean you should go, too. Before we keep going, carefully evaluate how continuing your education will benefit you and your career.
If you're not sure about grad school, we recommend you take more time to explore your options. In contrast, if grad school is the direct link to the career of your dreams, it probably makes sense to jump in as soon as possible.
2. Find out the standards and requirements of your field
Every type of grad school is different when it comes to the timing of attendance. Medicine requires a lot of years for school, residency, and training, so most students in this field choose to go directly to med school from undergrad. In contrast, most business schools want to see students take at least several years off after college in order to get real-world business experience. Identifying what the norms are in your field will help you determine when to attend.
3. Think about whether your application needs strengthening
If your undergraduate record is weak, you might need to put time between college and grad school simply to demonstrate that you're academically mature enough to handle to rigors of grad school. By excelling at work for a few years, you can show admissions officers that any blemishes from your undergrad days are far behind you.
4. Consider whether you need to round out your application
Maybe you didn't find your interest in nursing until your senior year of college, and you didn't have time to complete all the nursing prerequisites. Or maybe you don't have as much undergraduate research experience as grad schools want to see. You can always consider a post-baccalaureate studies program to make up coursework, or complete a post-baccalaureate fellowship to gain research experience.
5. Ask yourself whether you're prepared for grad school
College is a lot of work! It's not uncommon for students to reach their senior year and feel tired from all that studying. Grad school will require even more effort. There's no harm in delaying further schooling if you need the time off to recharge.
6. Take a look at how you'll pay for grad school
Some people take time off between college and grad school simply to build up savings for tuition. You can always turn to scholarships, stipends, and financial aid to fund your grad school goals, but it always helps to have your personal finances in order, too.
---
About the Author: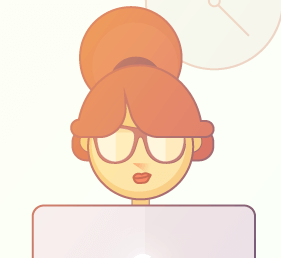 Catherine supports Magoosh's future grad school students by unlocking tricks of the test prep and application trade. Catherine spends her free time checking out local farmer's markets, reading food and lifestyle blogs, and watching Bravo. She is forever in search of the best Mexican and Italian food in any given city.
---