School is full of all kinds of stressors. Let's take a look at some that might have happened to you today:
· Forgot to sign up for courses by the deadline?
· Scheduled three meetings without realizing they were all at the same time?
· Left your wallet back at your apartment?
· Late for class?
· Caught a cold right before midterms?
· Had to decide whether to run for president of the skydiving club?
This all sounds like a totally stress-filled day! Stress is an internal reaction that your body has to both external and internal events. Stress can have a negative impact on your mental and physical health over time. If you're constantly stressed, you may have difficulty concentrating on basic tasks, or you may feel like you're worried all the time over minor things. Stress can lead you to have trouble completing your assignments on time, cause increased irritability, and make it difficult to get enough sleep. In this post, we review the top 10 ways to help you manage stress and get things back under your control.
1. Talk to someone.
You can talk to a friend, but it might be more useful to find a counselor or other professional trained to help you navigate the challenges that are causing you stress. Schedule an appointment with your campus counseling center or ask for a referral off-campus.
2. Journal about your thoughts.
Writing down how you feel can be a great way for you to express yourself in a healthy way. No one ever needs to see what you write about, so this can be your outlet to let off steam.
3. Set limits.
Don't overcommit to so many meetings and clubs and classes that you can't handle them all. Assess what a reasonable number of courses and extracurriculars looks like to you, and learn to say "no" when other opportunities come up.
4. Cut back on caffeine.
Caffeine is a stimulant that can heighten your body's response to stress. Try replacing your morning coffee with water or juice.
5. Meditate.
Give yourself a few minutes each day to unplug from the world. Close your eyes, clear your head, and give meditation a chance to re-energize you for the next task at hand.
6. Take breaks.
Get out of the library every so often to take a walk around campus. Leave your dorm room or apartment to get a snack or catch up with a friend over lunch.
7. Exercise.
Stress can make you feel cooped up. Put all that negative energy to use by hitting the gym. Exercise will also help sharpen your mood and focus for when you return to your books.
8. Find support.
Take time out of your day to spend with people you have fun hanging out with. Go to the mall with your friends, or call a family member to catch up on things.
9. Make a schedule.
You'll likely feel less stressed if you have a schedule outlining all of the things you need to get done and by when. A schedule or planner will help reduce those thoughts that you have a million things to do and no time for any of them.
10. Listen to music.
Listening to your favorite music can help you feel better about a stressful day. You can turn on the radio while commuting to campus, or listen to your iPod between classes.
---
About the Author: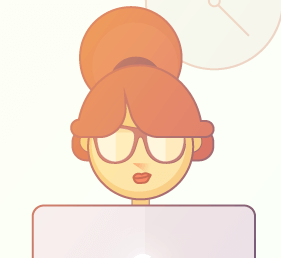 Catherine supports Magoosh's future grad school students by unlocking tricks of the test prep and application trade. Catherine spends her free time checking out local farmer's markets, reading food and lifestyle blogs, and watching Bravo. She is forever in search of the best Mexican and Italian food in any given city.
---