If you're applying to college or grad school, you'll need to spend time preparing your application essay. It's one of the only pieces of your application that you have total control over, so make it count! The essay is the best way to show admissions officers what makes you "you" besides test scores and numbers. In this post, we give you some of our favorite essay writing tips.

1. Think about what makes you stand out
What talents, skills, hobbies, or experiences do you have that most others don't? Maybe you've won the county pumpkin pie competition five years in a row. Or it's possible that the garage band you started in high school is now making its first CD. Or perhaps your research on common viruses has been published in a famous science journal. Make sure that admissions officers know about anything that makes you different – you'll be that much more memorable when it comes time for them to make an admission decision.

2. Keep the focus on you
Sometimes students get so focused on describing how noble the law profession is, or how wonderful the school they're applying to is, that they forget to talk about themselves. The application essay is really the only chance you have to tell admissions officers your own personal story. Don't waste the opportunity!

3. Show, don't tell
We might sound like your high school English teacher here, but it's true – simply stating facts to convey ideas makes for a dull, lackluster essay. Instead of simply telling an admissions officer that you consider yourself an interesting person, show what makes you so interesting! Get specific with details, reasons, and stories to develop and support your ideas.

4. Write essays targeted to specific schools
One way to show schools your interest is to customize your essays to each school. Specify how a school's strengths, values, and mission statement make it a great match for you. Be careful, though, when tailoring your essays. It would be a serious mistake to tell UC Berkeley that you couldn't imagine attending anywhere but UCLA!

5. Don't neglect optional supplements
If a school gives you the opportunity to submit additional materials, like an optional essay, don't pass it up! Always take advantage of the chance to tell admissions officers more about yourself. Use optional supplements to show traits and characteristics that your main essay doesn't already convey.
---
About the Author: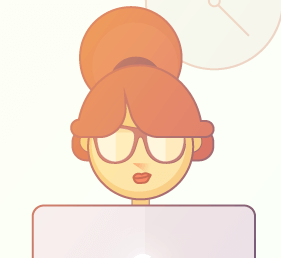 Catherine supports Magoosh's future grad school students by unlocking tricks of the test prep and application trade. Catherine spends her free time checking out local farmer's markets, reading food and lifestyle blogs, and watching Bravo. She is forever in search of the best Mexican and Italian food in any given city.
---