People often set goals for their long-term educational and career paths. After all, goals help give you direction and provide concrete reasons for you to execute steps that get you toward the destination in mind. Students who perform consistently well on practice tests and on test day often attribute their success to goal-setting. For these reasons, it's important for you to set goals in your test prep as well.
Individual study session goals
Having goals for each study session makes it more likely that you'll get more out of the time because you'll have a purpose for reviewing specific content. For example, committing to learning and memorizing 30 vocabulary words in a session will force you to be more productive. If you hadn't set that goal for yourself, you might have otherwise felt it sufficient to stop after quickly glancing at ten vocabulary words.
Weekly goals
Weekly goals help you work toward test day in manageable pieces. Challenge yourself to improve on weaknesses and spend your time developing those areas. Goal-setting is all about getting your test performance to the next level, so it only makes sense to reach for goals that push you. Perhaps after reviewing your practice test for the week, you noticed that you struggled with a specific type of algebra question. Make it a priority to really grasp the concepts behind that type of question before the week ends. Choosing challenging goals helps to sustain your interest – after all, if studying were too easy, you probably wouldn't feel a need to commit as much time to it!
Long-term goals
While short-term goals give you the motivation you need to accomplish tasks on a daily and weekly basis, you should also have goals in mind for the long term. When you take a standardized test, you should know the score you need to hit for the schools you're interested in applying to and how far you are from reaching that score at the beginning of your studies. By setting long-term goals, you'll be better able to break down your subgoals for the week and for each session. Your long-term goals don't have to end at just your test scores, though. Visualize yourself winning an acceptance to your dream school – there will be no better incentive for you to start studying!

---
About the Author: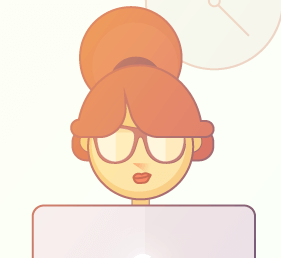 Catherine supports Magoosh's future grad school students by unlocking tricks of the test prep and application trade. Catherine spends her free time checking out local farmer's markets, reading food and lifestyle blogs, and watching Bravo. She is forever in search of the best Mexican and Italian food in any given city.