Most people have done things in their past that they're not proud of. Some of you may even have done things that has resulted in a criminal record. If that's your situation, how will you handle the question "Have you ever been convicted of a crime, if yes, please explain" on your application? Even if your indiscretion wasn't a crime, if it led to disciplinary measures by your university, you will have to address it on your application.
Here are four ways to prove to an admissions committee that you're deserving of their acceptance, despite having done something stupid or something leading to a conviction or suspension in your past.
Don't try to hide a conviction.
You need to bring up your past. Adcoms conduct background checks on applicants. Any unexplained inconsistency gives them an easy reason to reject your application or withdraw an admission offer. When asked, admit to your past.
Don't make excuses.
Talk honestly about what you did. Don't try and justify your behavior with lengthy explanations or self-serving statements. Simply take responsibility for what you did and move on.
Don't go overboard talking about the violation.
Don't make your application a confessional. Use your other essays to highlight positives about you, and include a well-written answer to your application's "failure" essay question to address your mistake.
Do show that you learned your lesson and won't repeat your past behavior.
Show remorse, explain what you did to atone for your behavior and demonstrate how you matured from the experience. Focus on things like becoming involved with your community, counseling others who may be on the same road you were on, or other ways you turned your failure into a success by benefitting others.
Following these four steps will increase your chances of getting into grad school. Remember, think before engaging in behavior that could impact the rest of your life.
For information on avoiding the most common mistakes that grad school applicants make, download our free guide, 5 Fatal Flaws to Avoid in your Grad School Statement of Purpose.
---
About Linda Abraham: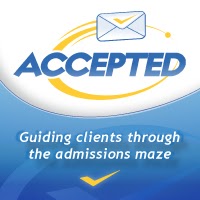 Accepted.com has guided thousands of applicants to acceptances at top universities since 1994 – they know what works and what doesn't, so follow Linda Abraham on Google+ and contact Accepted to get started or visit Accepted.com for all your admissions consulting needs today!
---
Photo at top courtesy of Shutterstock.com / Inked Pixels
[crp limit="4″ post_thumb_op="after"]