Whether they ask the question in an admission interview or the prompt for an essay supplement, schools love to know why you're interested in them. Check out our top tips to prepare for one of the most popular questions around during admission season – "Why X school?"

1. Do your research.
Always do in-depth research on a school before trying to answer the "Why X school?" question. Even if you think you know everything there is to know about a school – and you're totally familiar with its ranking, program strengths, and research specialties – there's bound to be more information out there that you can work into your response. Looking for ideas? Research the school's culture, the department culture, and the student atmosphere.

2. Make the essay about you, not just about the school.
Admission committees already know what their schools and programs offer. What they don't know about is you – your goals, your ambitions, what you'll contribute on campus. While you should do your research to demonstrate your familiarity with the school's offerings, don't make your response all about the school. Tell the admission committee about your goals and how the school can help you reach them. Show how your background and experiences will positively impact the school community.

3. Be specific.
Don't just say that you're applying to a school because of its reputation in engineering. What specific engineering research projects at the school would you want to contribute to? Are there specific faculty members you want to work under? What about their work interests you?

4. Show a personal connection to the school.
If you've had a chance to visit the school or speak with current students in person, feel free to mention these encounters in your response. Schools are looking for applicants to demonstrate interest in their programs, and specifying that you've taken the time to interact with a school or its students can help give you a boost in admissions.

5. Keep your voice authentic.
Be honest and authentic about your interest in specific schools and programs. If you're having a difficult time telling a school why you're interested in attending, maybe that school isn't for you. Cross it off your list before you make up reasons that aren't true – you'll save yourself a lot of time and effort.

---
About the Author: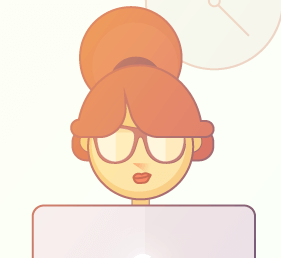 Catherine supports Magoosh's future grad school students by unlocking tricks of the test prep and application trade. Catherine spends her free time checking out local farmer's markets, reading food and lifestyle blogs, and watching Bravo. She is forever in search of the best Mexican and Italian food in any given city.
---
Photo attributions:
1 – Photo at top courtesy of Startup Stock Photos under the Creative Commons License 0.