You've been working diligently on your grad school applications and now it's time to write your personal essay. This is the perfect opportunity for you to share with the admissions committees what makes you an attractive, exceptional applicant. But how much should you share, and how much is too much?
What are the Adcoms Looking For?
Admissions committees want to admit a wide variety of exciting, talented students. They want a mixed group of intelligent, driven, inventive, and exceptional people who will help create a fascinating, multi-dimensional community. They want honest individuals who are able to work well with others and who will contribute their diverse skills to their program. They also want candidates who are stable, poised, and have already accomplished significant things in their lives.
How Do You Choose an Essay Topic that is Personal, But Not Too Personal?
You can start by making a list of all the important events in your life. Which incidents truly altered you, affected you, and led you to be the person you are today?
For example, did you grow up in another country? Do you speak different languages? Do you have a cultural background that might make you notable or may have enhanced your life in some way? Do you have a handicap that has strengthened you? Are you a chef, a musician, or an athlete? What unique passions or interests do you have? What have you done that has required a Herculean effort?
Now, go over the list and pull out the ones that assisted you in realizing what road you want your life to take – the ones that helped give your values clarity. Ask yourself if these experiences make you sound emotionally unsound, hesitant, or insecure. If so, they do NOT belong in your grad school admissions essay! However, if the subject matter has led you to become more resilient and aware, then it could be a good choice, though the line is thin and you'll need to use your discretion.
4 Tips for Imparting Personal Stories
1. Always be honest. Adcoms are experts at ferreting out overstatements!

2. Don't divulge personal details. Here we're talking about details of your marriage or other personal relationships, your age or weight, legal issues you may have, or anything else that would be better suited for a dating profile or a therapist's office.

3. Don't emphasize anger, resentment, or other hard feelings. Instead concentrate on strength, healing, and development – the things that have made you resilient.

4. Stress what knowledge you've gained. And talk about what you'd like to do with that information, not just what occurred.
Now you're ready to write your essay. Go for it. Be yourself, make it exciting, and tell the truth!
The best way to learn is to learn by example. See how successful applicants utilize the tips above when you read Accepted's admissions guide, Example to Exemplary: How to Use Sample Essays to Make Your Essay Outstanding. Grab your free copy today!
---
About Linda Abraham: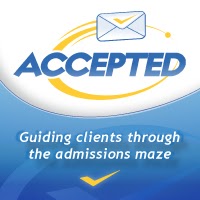 Accepted.com has guided thousands of applicants to acceptances at top universities since 1994 – they know what works and what doesn't, so follow Linda Abraham on Google+ and contact Accepted to get started or visit Accepted.com for all your admissions consulting needs today!