If you're considering the advantages and disadvantages of full-time vs. part-time grad school, this post is for you.
Full-Time Pros
When you go to graduate school full-time, you can focus all of your time and energy toward your studies. That means you'll be more immersed in the academic experience, without the distractions that come from work. Full-time students can more easily build relationships with professors and students, since they have the time to commit to establishing those connections. Oftentimes, students who attend school full-time can complete their degrees faster, since they're able to earn more credits per semester.
Full-Time Cons
Attending graduate school full-time can seriously limit your work opportunities. If finances are a major concern for you and you have no other option but to work to supplement your studies, full-time graduate school will likely be too demanding for you. Most people will need to give up working to attend school full-time, which could mean losing professional contacts and skills.
---
Part-Time Pros
Attending school part-time allows you to continue working outside of the classroom. This can help offset some of the costs associated with school. Students who choose this route are often better able to connect academic lessons to real-world experiences.
Sometimes, companies are willing to cover the expenses related to school tuition when employees continue to work while studying. This option doesn't exist for everyone out there, but if your company offers it, there are few reasons not to take advantage of the opportunity!
Part-Time Cons
Part-time school will typically draw out the amount of time it takes to complete the degree, since attending school part-time involves fewer classes and credits per semester. If you plan to use your degree to change careers or move up the ladder faster, this delay might negate the benefits of going to school part-time. Lastly, some scholarships and forms of financial aid are only open to full-time students, so always first check whether your part-time status makes you eligible to apply for financial assistance!
---
About the Author: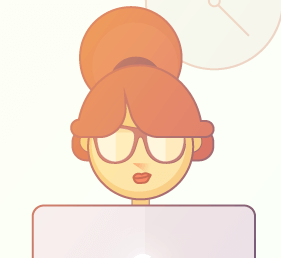 Catherine supports Magoosh's future grad school students by unlocking tricks of the test prep and application trade. Catherine spends her free time checking out local farmer's markets, reading food and lifestyle blogs, and watching Bravo. She is forever in search of the best Mexican and Italian food in any given city.
---
Photo attributions:
1 – Photo at top courtesy of Flickr user Will Folsom under Creative Commons License 2.0.
2 – Photo of students walking on campus courtesy of Wikimedia Commons user NazWeb under Creative Commons License 2.0.