As much as we're fans of getting enough sleep every night (and going to bed at a reasonable hour!), we know that school + test prep + family + life is a pretty demanding equation that will call for the occasional late night. If you find yourself needing to pull one of these, try our ideas for study fuel that will keep you energized all night long. Each of these tips is also quick and easy, requiring minimal prep. Spend a few minutes in the kitchen, snack up, and get right back to the books!
1. Turkey bagel
Layer slices of deli turkey on a toasted everything bagel, then stack with crisp lettuce, fresh tomato, and melted cheddar or provolone. This spin on the classic lunchtime sandwich replaces bread with a heartier bagel to help keep your focus away from hunger!

2. Veggie omelet
An omelet cooks up in minutes. Whisk together eggs with colorful veggies like red peppers, green peppers, onions, spinach, and mushrooms. Eggs are packed with healthy protein that will leave you feeling full. If you think veggies won't be filling enough, you can always bake up some frozen home fries!
3. Pancakes
Breakfast for dinner was an awesome invention. Why not breakfast for a late-night snack? All you need is some boxed mix, milk, and eggs. Cook the pancakes on the griddle, flip, and serve with a healthy dose of maple syrup and whipped cream. Throw in some chocolate chips or berries to keep things interesting.
4. Pita pizzas
We don't know of a lot of pizza places that deliver past 10 PM, but these pitas definitely help with any pizza cravings you might have. Cut up a whole wheat pita and top with seasoned pizza sauce and shredded mozzarella. Try topping your pita with some sliced veggies or pepperoni if you want more fiber or protein. Then bake your creation in the toaster oven for a great, quick snack that keeps hunger at bay.
5. Crackers and cheese
Let's say you're really not up for any cooking or assembling at all – as in, you cannot even fathom cutting up tomatoes for a turkey bagel because you're so tired and still need to get through 50 pages of material. Crackers and cheese are the perfect solution for you – you can even get your cheese pre-sliced.
---
About the Author: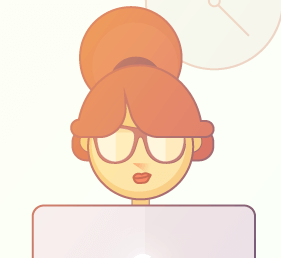 Catherine supports Magoosh's future grad school students by unlocking tricks of the test prep and application trade. Catherine spends her free time checking out local farmer's markets, reading food and lifestyle blogs, and watching Bravo. She is forever in search of the best Mexican and Italian food in any given city.
---
Photo attributions:
1 – Photo at top courtesy of Flickr user Michael Stern under Creative Commons License 2.0.
2 – Photo of turkey bagel courtesy of Flickr user Michael Dorausch under Creative Commons License 2.0.
3 – Photo of omelette courtesy of Flickr user ccharmon under Creative Commons License 2.0.
4 – Photo of pancakes courtesy of Wikimedia Commons user Jack and Jason's Pancake under Creative Commons License 2.0.
5- Photo of pizza courtesy of Wikimedia Commons user cyclonebill under Creative Commons License 2.0.