You've put in a lot of work over the last few years to prepare for college or grad school. It's time to showcase all of that work and let admissions officers know why you'd make a great addition to their campus. In this post, we talk about our favorite tips to help you find application success.

1. Start the process early
We know how busy students are. We know that you're competing in this weekend's costume pageant, and you're playing in next week's basketball tournament, and you have a ten-page writing assignment due the following week. We know it sometimes seems impossible to find time to get started on applications. But you'll save yourself so much stress if you give yourself a few months for this process. Starting early will give you time to make multiple rounds of edits on your essays, follow up with people writing letters of recommendation, and polish up your materials before submitting.

2. Prioritize your application tasks and responsibilities
Some parts of the application process are going to affect your admission outcome more than others, so it's important to prioritize those more influential pieces first. For example, studying for your admission test should be at the top of your to-do list. Checking your essays for grammar and punctuation, while still necessary, can happen later.

3. Treat every school on your list like it's your top-choice school
Of course, you can only have a few "top-choice" schools. But that's not a reason to forget about the other schools on your list or give them mediocre applications. No admissions officer wants to feel like their school was an oversight, randomly tacked onto your list at the last minute. Always give your best effort to every school application.

4. Connect with schools you're interested in
Schools love to see students demonstrate interest – and a lot of them track who shows it! Set up time to visit the school on-campus. Attend an off-campus admissions event or open house. Speak with an admissions representative at a grad school fair. (Don't forget to sign in if you do attend these kinds of events.) Connecting with schools will also give you a great opportunity to learn more about them and ask questions on your mind.

5. Plan to submit applications at least a week before the deadline
While you might want to use all the time you can to make final changes to your application essays and materials, don't wait until the last minute to submit your applications. Some schools require admission materials to be received before the deadline (not just submitted exactly on deadline). Always give yourself some room for flexibility when submitting your applications. After all, the application portal might go down the night of the deadline, or maybe a mailroom error could add a few days to the transit time. Submitting materials early will help give you peace of mind.
---
About the Author: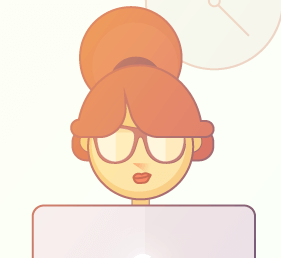 Catherine supports Magoosh's future grad school students by unlocking tricks of the test prep and application trade. Catherine spends her free time checking out local farmer's markets, reading food and lifestyle blogs, and watching Bravo. She is forever in search of the best Mexican and Italian food in any given city.
---