We talk a lot about how to study smart during test prep, but what about the things you should avoid when you're aiming for a high score?

1. Comparing yourself to others
When you're preparing for a test, it might seem like everyone else's scores are higher, or that they're improving faster. That's not true. Keep the focus on you and your improvement. Track your progress against your own goals. Everyone's test prep journey will be different!

2. Spending too much time online
We're not just talking social media (although of course, Twitter, Instagram, and the like are all known to interfere with effective test prep). We're also talking about online test prep and admission forums – the ones that you convince yourself are a good use of time because they relate to your test and applications. Any time that's not really committed to the test is not true "test prep."

3. Studying in a distracting environment
Make sure your study spot is conducive to working productively. If you're prepping for a test on the couch in front of the TV, you're probably not focusing fully on your study materials. Check out our post here for our best study spot recommendations.

4. Putting all your energy toward "study planning"
Some students spend so much time and energy planning out their studies – creating study outlines, calendars, guides, and strategies – that they don't ever get to the part where they actually study. While we recommend creating a study plan, that work shouldn't make up the majority of your study hours.

5. Snacking on too much junk food
Some research studies demonstrate that eating junk food can mentally slow you down and make you less motivated. You can still have chips and candy in moderation, but if you're looking for smart study snacks, it's best to try some of our favorite healthy ideas.

---
About the Author: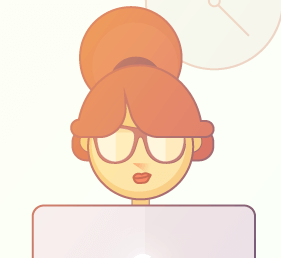 Catherine supports Magoosh's future grad school students by unlocking tricks of the test prep and application trade. Catherine spends her free time checking out local farmer's markets, reading food and lifestyle blogs, and watching Bravo. She is forever in search of the best Mexican and Italian food in any given city.
---
[crp limit="4″ post_thumb_op="after"]